Central Indians win against Carrus Mount Maunganui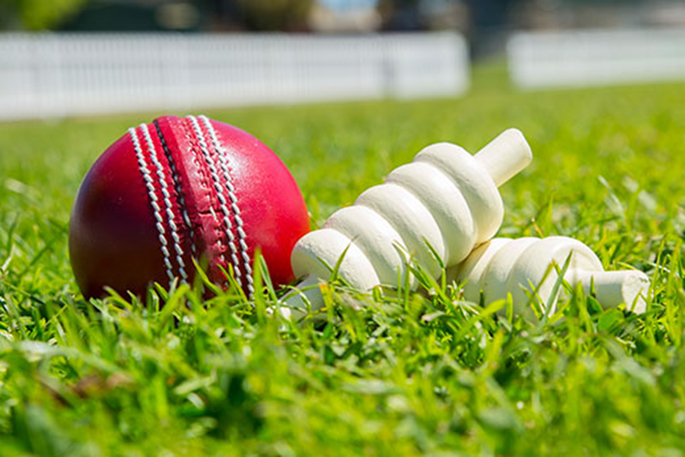 Bayleys Central Indians continued to impress in the 2019 Williams Cup title race, grabbing the prized scalp of long-time Baywide heavyweight Carrus Mount Maunganui, at Smallbone Park in Rotorua on Saturday March 2.
The Rotorua team batted first on their home turf and posted 211 for the loss of eight wickets, with a number of the home sides batsmen making good starts. Nick Smith was the best of the Western Bay of Plenty sides bowling attack, taking five wickets for 35 runs.
Mount Maunganui made a solid bid for the win points on offer, with Ben Guild and George Signal who was promoted from the Mount second eleven, both scoring 48 runs apiece. Matt Golding was also in good touch with 38 runs. The damage with the ball was done by Prabh Gill, who took a five wicket bag, as the victors were bowled out for 192 to give Central Indians a 19 run victory.
Element IMF Cadets who are chasing their eleventh Williams Cup, won a battle of attrition against defending Williams Cup titleholders Eves Realty Greerton, that went down to the wire. Greerton batted first on their home ground at Pemberton Park. Cadets skipper Jono Boult continued his impressive season form with the ball, to take four wickets at a cost of just 19 runs, as the hosts were bowled out for 198. A Pip Thickpenny half-century was the best of the Greerton batting attack.
The Greerton bowlers had the early momentum with the ball. It was left to Cadets bowler James Birchall to get his side home to a narrow two wicket win, as he hit an unbeaten 32 runs. Gurwinder Singh reached the twenties before being dismissed. Umesh Ranaraja was the best of the home sides bowlers with three wickets.
Bond & Co Tauranga Boys College picked up their first win points of the third Baywide competition of the season, with a 33 run victory over GM Painters Lake Taupo CC, courtesy of an outstanding batting and bowling performance from Niven Dovey. Tauranga Boys took first use of the home wicket and were removed for 148, with Niven Dovey top scoring with 40 runs.
Taupo made slow progress, before being bowled out for 115 with the last ball of the 43rd over. Dovey took the first wicket with the third ball of the innings, before finishing with five wickets for just 13 runs.
The end of the Williams Cup days play, saw Cadets at the top of the standings with Central Indians also seemingly booking a playoff berth, in three weeks time. The battle real battle will be for the third and fourth spots in the semi-finals, with the weekend defeat of both Greerton and Mount Maunganui, opening the door a little for the three other contenders.
Williams Cup Round Five - March 2 2019
Eves Realty Greerton 198 (P Thickpenny 57, T Renouf 39, J Bates 33; J Boult 4/19) lost to Element IMF Cadets 199/8 (J Birchall 32no, Gurwinder Singh 29; U Ranaraja 3/55, M Rowland 2/26, J Bates 2/38)
Bond & Co Tauranga Boys College 148 (N Dovey 40, J Spice 37, T Clarke 22; M Rivers 3/25, J Dolan 2/24, H Malik 2/24) defeated GM Painters Lake Taupo CC 115 (E Williams 45, J Wiggins 28; N Dovey 5/13, T Clarke 3/22)
Bayleys Central Indians 211/8 (N Smith 4/45) defeated Carrus Mount Maunganui 192 (George Signal 48, Ben Guild 48, M Golding 38, J Davis 21; P Gill 5/35)
Points Table (Provisional) Cadets 34, Central Indians 21, Greerton 15, Mount Maunganui 15, Te Puke 10, Lake Taupo CC 9, Tauranga Boys College 9.
(Supplied)
More on SunLive...