Kiwifruit connecting Katikati to China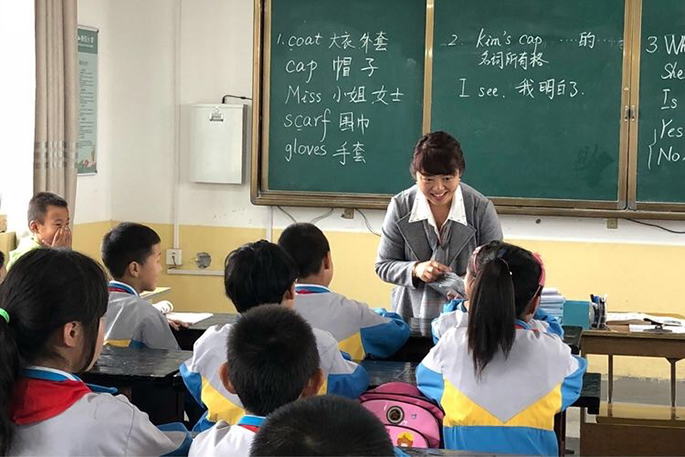 A Katikati woman with a big heart is breaking down barriers through our beloved crop, the kiwifruit.
After buying a house with an orchard, Hellen Faulkner became interested in the kiwifruit industry.
Hellen, who relocated to New Zealand from China in 2002, has prior knowledge of the fruit as it is native to Northern China.
In September last year, Hellen attended a Kiwifruit conference in China and she asked if she could teach English at a school for a week.
"I went to the Shanxi province where they grow kiwi. They have a huge kiwifruit centre.
"I had a few days spare so I found a school in the region. Most of the kids' families from the primary school grows kiwifruit, so I thought it was interesting that we could have something in common.
"I tried teaching English for a week. I made a decision, I liked teaching English in that school frequently as a volunteer and since then, every time I go to China I made a time allowance for a week to visit the school."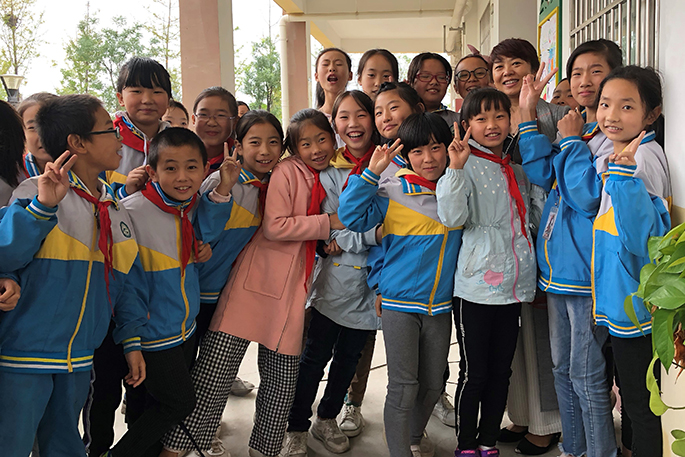 Hellen says teaching English to the students has been very rewarding.
"Talking about the kiwifruit and New Zealand, the kids became more interested in the western world.
"The children never thought English was going to be useful for them, so initially they refused to learn and work hard.
With the children's parents growing up and working with kiwifruit in the village, they become secluded and have little opportunities.
"When I saw the kids for the first time, they thought I looked Chinese like them. They were a little disappointed as they were expecting someone with blue eyes and brown hair.
"I said it doesn't matter what you look like, if you learn English then you can be just like me, which motivated the kids."
Now every time she goes to visit the village, Hellen takes a 23 kg box full of children's picture books, encouraging the students to read English books.
"My son Bear goes to Omokoroa School and they are donating 150 childrens books for me to take to China next week."
Not only does Hellen devote time to teaching English, she sponsors 21 students at the school who are struggling.
"I might pay their school fees, or donate their jacket for winter, and every Chinese New Year I send the families something nice.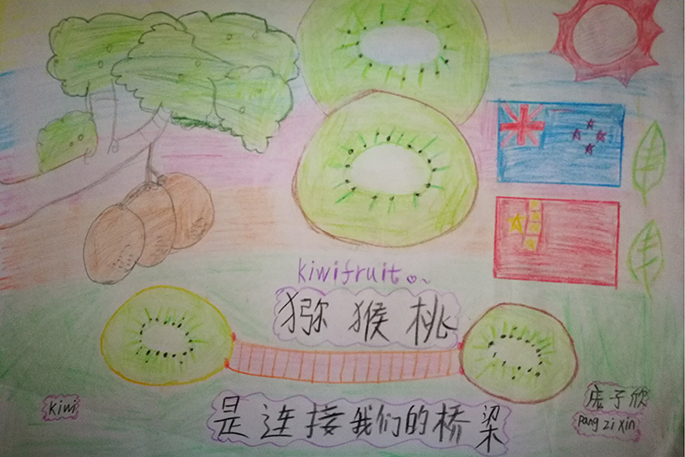 "Last year Bear gave the children some colouring in pencils and they drew posters about New Zealand, it brings me a lot of joy.
"One of the pictures showed a kiwifruit as a bridge between New Zealand and China."
If you wish to donate children's picture books to Hellen, email Hellen.faulkner@cccbop.org.nz
More on SunLive...