Nurse practitioner roles increase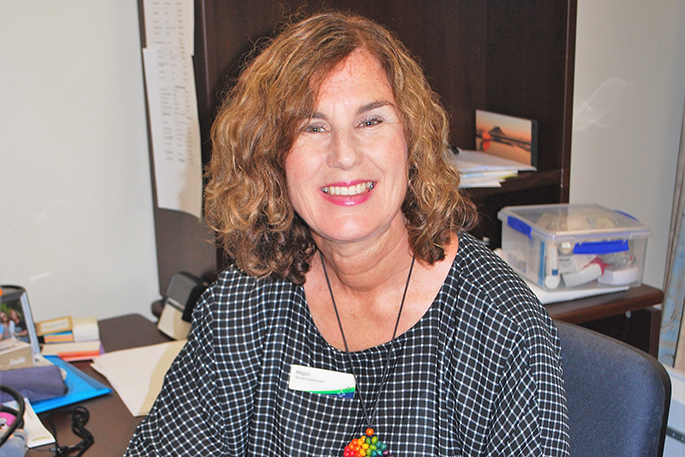 Residents across the Western Bay of Plenty may experience care from a nurse practitioner (NP) rather than a GP at their next visit.
The Western Bay of Plenty Primary Health Organisation (WBOP PHO) has the highest number of nurse practitioners working in a PHO in the country, with three NPs employed by the PHO directly in Tauranga and six at PHO medical centres around the region.
WBOP PHO Health and Wellness Services staff member Caroline Vanstone was encouraged to become a nurse practitioner by services leader Philippa Jones.
Caroline says there is a high demand for nurse practitioners as they can get out into the community and help those with complex health issues.
"We support people to recognise changes in their condition early and to take the appropriate intervention."
Caroline's role recently involved her delivering oxygen to a patient's home after their hospital discharge, preventing them from going back to hospital.
"Having a holistic view, and thereby ensuring you are meeting all the needs of the patient, means you're not just focused on one thing, but are considering the whole person.
"Because of these interventions, the woman was no longer as fatigued and her quality of life improved."
Nurse practitioner Megan Brebner at The Doctors Tauranga says her role allows patients to have longer appointments to discuss complex health issues, compared to the short 15 minute doctor's appointments.
"A lot of my job is motivating people to self-manage their health. This qualification allows me to give people a good overview of their illnesses and assess and prescribe on the day."
"My boss often says she wishes she could multiply me and there is awareness that, with the shortage of GPs, it will be beneficial to the health workforce and the community to have more NPs."
To qualify, practitioners must obtain a Master's degree, have valuable experience and present a portfolio before the Nursing Council to showcase projects and research they have completed.
More on SunLive...