Tauranga temperatures remain high for the weekend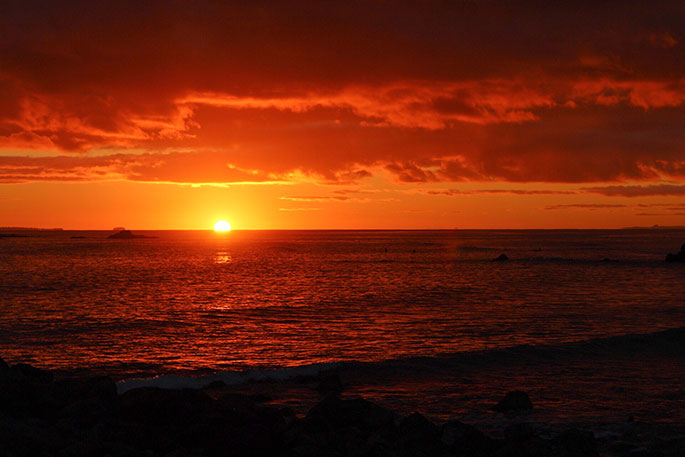 Tauranga residents can expect warm weather this weekend.
A MetService representative says temperatures will reach 25 degrees.
"It looks like a beautiful weekend, the forecast says fine with light winds for both Saturday and Sunday."
Meanwhile, Severe Cyclone Pola is moving south towards NZ but will be blocked by high pressure.
Cyclone Pola is now a severe Category 3 storm as it churns past Tonga out to sea, around 1900kms north east of Auckland, New Zealand.
The storm is tracking southwards away from the equator, says WeatherWatch.co.nz
While Pola has strengthened into a 'severe' tropical storm it remains at sea, missing populated nations nearby including Fiji and Tonga.
"Tonga may be impacted by big seas, dangerous waves and rips, and some heavy rain as might a few of the smallest Fijian islands to the south," says WeatherWatch.co.nz
"The most damaging portion of the winds looks set to remain out at sea away from most places. Those near Pola should keep up to date with local official warnings and watches."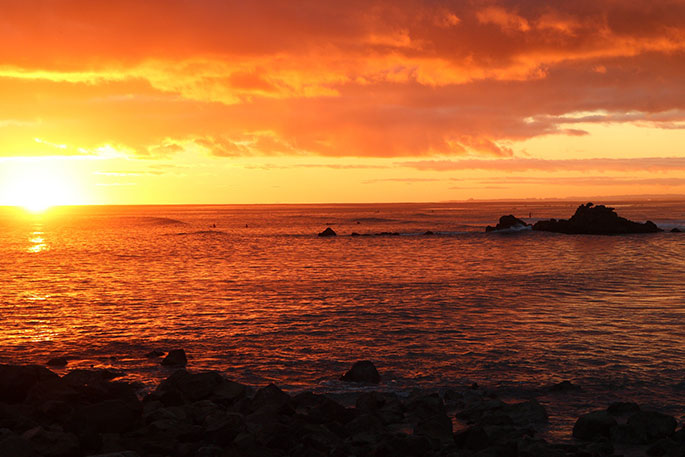 This morning's sunrise in Tauranga.
New Zealand faces two weeks with almost no rain - on top of the dry, we also have heat returning this weekend and next week.
While Cyclone Pola will get closest to New Zealand on Saturday all indications are that, apart from a few light showers in the east from Gisborne to Northland, Pola won't be impacting New Zealand's weather due to the incoming, dominant, high pressure system - so no rain relief.
"We'll keep you posted in case anything changes.
"Pola is likely to begin weakening in the next 24 hours or so as it continues to track southwards towards increasing high pressure in the New Zealand area, but will remain a storm through the weekend, which may also create dangerous rips and waves in some eastern beaches of the upper North Island."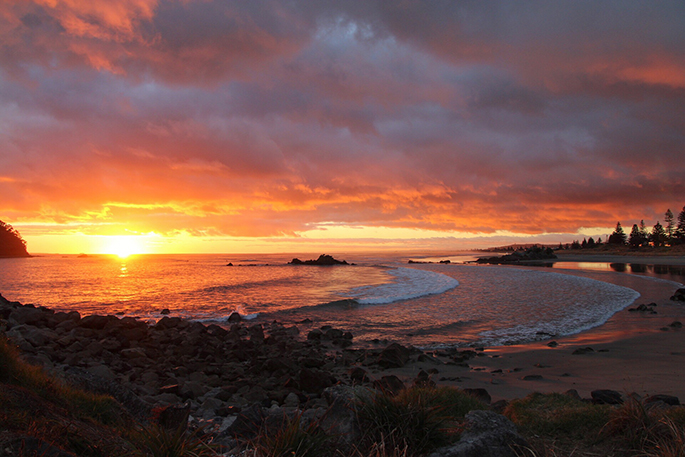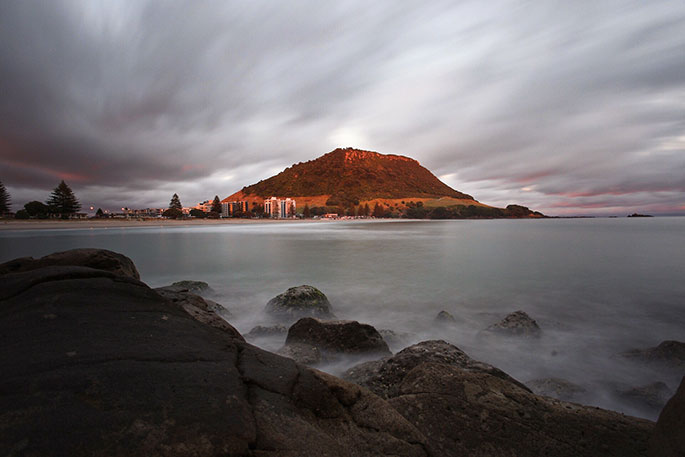 More on SunLive...