Sustainable Backyards month kicks off in March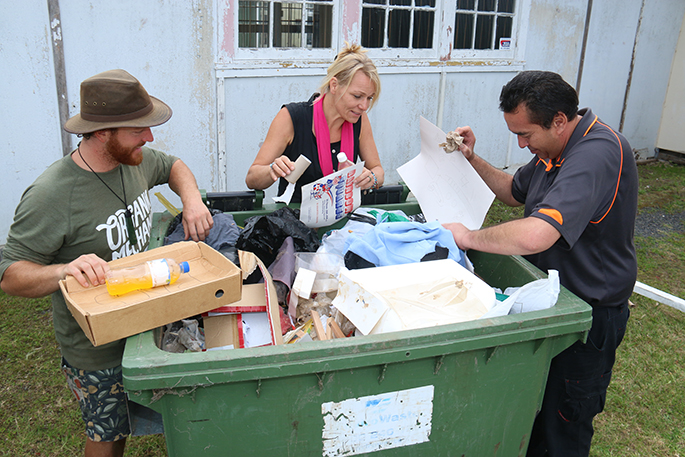 The Sustainable Backyards month run by Envirohub Bay of Plenty kicks off in March.
In its 14th year, the programme is offering over 170 events for participants to get involved in to connect with others and learning how to achieve a sustainable future.
Key events in the programme include:
Sustainable Backyards HQ Whakatane opening night
"The Gap" Wharaurangi, Whakatane, Friday, 1 March, 6.00pm
Celebrate the opening of Sustainable Backyards month. Speakers will discuss climate change and there will be locally produced food.
Underwater Beach Cleanup with Dive Zone and Western Bay Wildlife Trust
Sunday, March 3, Pilot Bay, Mount Maunganui, 10.00am
An underwater clean up is taking place at Pilot Bay's old wharf as well as a beach clean up. Bring your own dive gear. Sponsored by Waste Management.
Titoki Tihi Farm Speakers Event
Saturday, 9 March, The Lodge, Titoki Tihi, 516 SH 30, Rotorua, 11.00am-4.00pm, $25
Speakers are discussing why the regenerative farming movement approach is beneficial.
The Magic of Soil
Wednesday, 13 March, The Orchard Church, Te Puke, 7.00pm, Koha
University of British Columbia Emeritus Professor of Physics and Astronomer Phil Gregory is speaking in regard to soil biology.
Envirohub Speakers Forum
Friday, March 29, Club Mount Maunganui, 7.00pm, $10
NZ experts will speak about climate change through the lens of the United Nations Sustainable Development Goals.
Food Rescue Cooking Demonstration with Peter Blakeway and Good Neighbour Trust
Sunday, March 31, 11 Totara St, Mount Maunganui, 2.00pm-3.30pm, $15
How to eliminate food waste and find ways to reuse rescued food, nibbles are provided.
More information can be found in the brochure or on Envirohub's website.
More on SunLive...