Residents can have their say on bus routes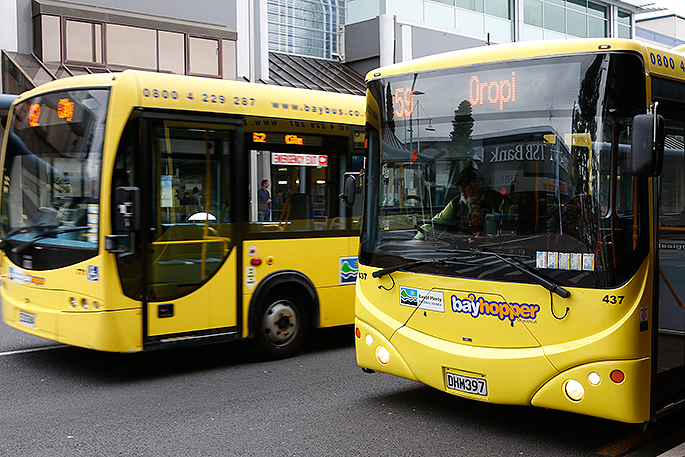 The Bay of Plenty Regional Council staff and councillors are inviting locals to discuss proposed changes to the Tauranga bus network.
The community meetings will take place over the next two weeks in Maungataou, Papamoa and Otumoetai to address changes made by councillors on the Matua/Otumoetai routes and to introduce a Papamoa/Maungatapu to CBD route.
Public Transport Committee Chairman Lyall Thurston says the meetings are a good way for members of the community to share their thoughts on the proposed changes.
"Since the new network began on December 10 the majority of feedback regarding the new network has been from Maungatapu and Papamoa residents wanting a direct bus route to the CBD.
"Under the proposal Papamoa residents will get an extension to the old route 36 which will see a service use Sandhurst Drive to get into the city centre. A new off peak route is being proposed for Matua and Otumoetai to go via Brookfield".
Tauranga City Council's Leanne Brown posted on her Facebook page this morning in regard to the Papamoa/Maungatapu to CBD route.
"At a Public Transport Briefing on Monday, BOP Regional Council talked us through their proposed short term amendments to the bus network.
"One of those proposals is to reinstate a variation of Route 36. (Papamoa/Maungatapu/CBD via Sandhurst)
"I have had and read feedback from residents that they'd like it to include Papamoa East. They need your feedback for this to happen so I've asked them to include a public meeting for Papamoa too. It will be held on Thursday 7th March at 6.30pm at the Papamoa Community Centre (Gravatt Rd).
"PLEASE come and give them your feedback if you want this service to start in Papamoa East.
The regional council are set to reach a decision on the bus routes at the end of March.
Community meeting dates:
Maungatapu - Opopoti Marae, 25 Wikitoria St, Sunday, 3 March 3pm-4.30pm
Otumoetai - Otumoetai Primary School Hall, Otumoetai Rd, Tuesday, 5 March 6.30pm – 8.00pm
Papamoa – Papamoa Community Centre, Gravatt Rd, Thursday, March 7 6.30pm – 8.00pm
More on SunLive...