Ambo, preacher and firemen turned funeral director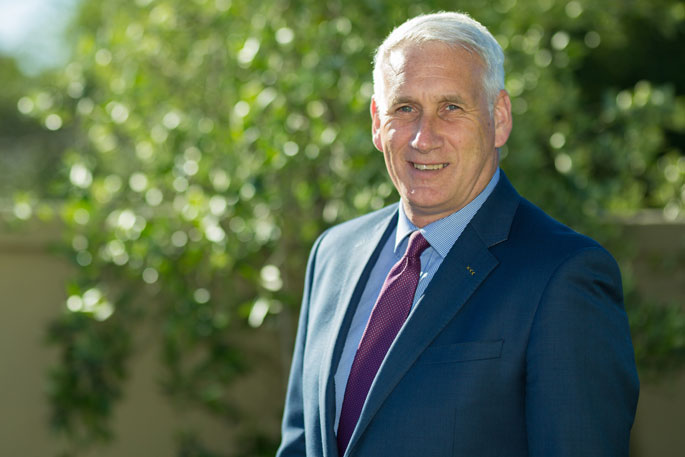 Fergus Keith is well acquainted with grief.
"My first experience of death was as a pre-schooler when my grandfather came to live with us," says the Omokoroa man and newest Legacy Funeral director. "One day he just wasn't there."
In his last year at high school, his father died of cancer – an event that understandably turned his world upside down. "I also experienced the death of some close friends in the 12 months that followed, mainly through accidents," he explains.
Fergus has had a few career changes over the years, and though grief seems to follow him, he doesn't see it that way. He says he loves the opportunities his working life affords when it comes to working with families and guiding them through the most difficult times of their lives.
Before joining Legacy, he worked as a funeral celebrant. He was also an ambulance officer and the Omokoroa Community Church minister. He's provided pastoral care for kiwifruit industry seasonal workers and is a station officer with the Omokoroa Volunteer Fire Brigade. When he first left school, he was a St John Ambulance volunteer.
"I wouldn't necessarily say I was destined to work in this area, but those early experiences meant I became familiar with death and grieving in a way that has enabled me to help others," he says.
"I have seen a lot of grief, but I have also been able to be with families as they move from raw grief and pain to being able to tell stories and to find joy, even amidst the pain."
There's no point trying to follow his career path if you're not a very good listener and don't have an abundance of compassion and the ability to understand and relate to the widest variety of people. They're pre-requisites he says; most certainly of his latest job.
Becoming a funeral director was something he had considered for a long time. There's reward in helping people create meaningful funerals and taking some of the stress away for them.
"There are hard aspects to the job – especially when a child is involved, or a parent of young children. But you have to understand that it is not your grief.
"We support people in their grief - we don't own their grief - and that allows me to support and guide people and do things they may not be in a position to do for themselves."
He's a strong advocate of personalising funeral services. He also notes times have changed when it comes to children and funerals.
"They're now more involved," he says. "They come for viewings, write letters and even messages on caskets, and they'll speak at funeral services.
"There's an appreciation that children grieve and process death differently to adults, and can be very accepting of it if it is dealt with in an open and honest manner."
A lot of people are interested in his career path. "This is a reflection of the more open way in which we are approaching death. It's something we are talking about on a more regular basis as we accept it as part of the life cycle."
When not working, Fergus is a father of five who also enjoys mountain biking. All profits from Legacy Funerals are gifted back to the community.
More on SunLive...