New Kiwifruit packaging facility for Katikati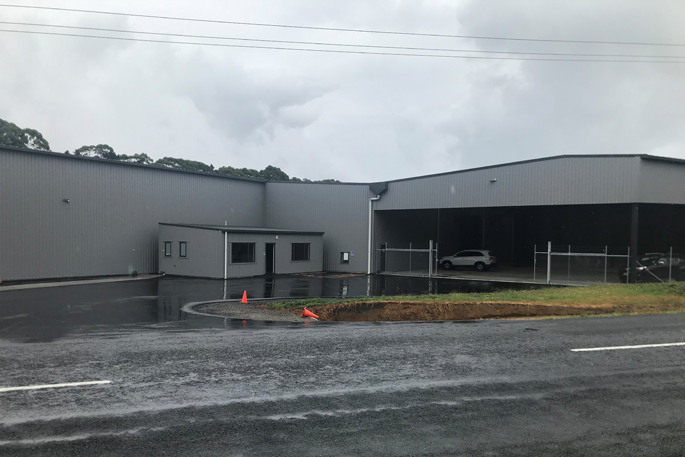 A new facility supplying packaging to the Kiwifrui industry has opened there, creating more jobs in the region.
Hume Pack-N-Cool, a Kiwifruit packhouse and coolstorage firm, has set up the facility to store the packaging needed to put the fruit in.
Managing director Mark Hume says at the moment the packaging is distributed to packhouses from Mount Maunganui in Tauranga.
"The biggest advantage is it's going to alleviate some of the traffic congestion from Katikati to Tauranga.
"Now the packaging will be stored here rather than all the trucks having to go through the Mount and dealing with the congestion between Katikati and Tauranga.
"Instead of spending an hour to get to Tauranga now they won't have to go to Tauranga."
Mark says it will also create jobs for locals.
"The forklift drivers and others will now have permanent work rather than casual so it's good for the Katikati economy.
Coromandel MP Scott Simpson who was at the opening of the facility says this investment by Hume is a solid indication of the confidence they have in the sector.
"What it says is how far this sector has come since the Psa vine disease challenges back in 2010," says Scott.
"I can remember visiting Hume in those dark old days.
"At that stage, the future of the Kiwifruit sector was looking very bleak and uncertain.
"Now the Kiwifruit sector is confident about its future.
"It's growing strongly and that means businesses like Hume have confidence to invest significantly in new modern infrastructure that will see the ability of the sector to grow even more in the years to come.
"Kiwifruit and horticulture is very important to the economy of the region and us as an exporting nation.
New Zealand's wealth is largely created by our ability to compete and export on the international market place and Kiwifruit has a big role in that."
More on SunLive...