It's like riding a bike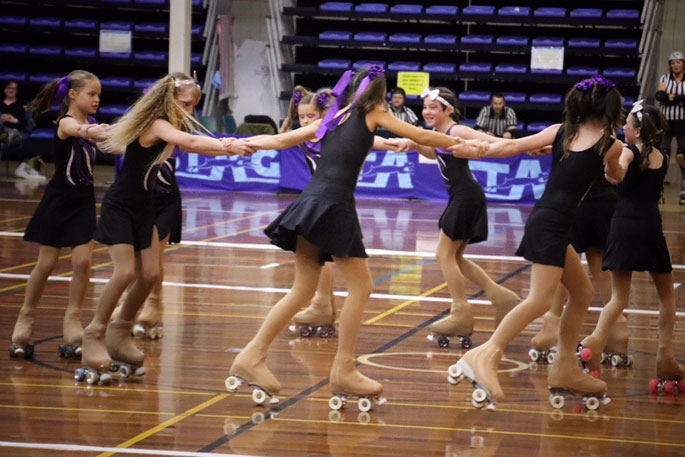 If you haven't tried out the new Roller Skating Rink that opened in September last year, now is the ideal time to do so.
Skatescool Tauranga is holding a National Skate Day event in collaboration with the governing body of skating in New Zealand next month.
Owner and operator, Kazna Bedford, says they had more than 200 people on skates last year and are hoping for more this time.
"The event last year was awesome, with 200 people coming along and trying skating - many of them of the first time and even more for the first time in 20, 30 or 40 years," says Kazna.
"It's amazing to watch muscle memory in action, with those who used to skate being fearful at first, and then with a bit of encouragement they are off, usually surprising themselves with their hidden skills!
"I always say it's like riding a bike, but way more fun."
Kazna says the have-a-go day on March 2 is all about fun, fitness, friendship and freedom.
"Entry is free and it costs just $5 to use our skates and protective padding, as well as a skate frame to help learn the skill of roller skating or roller blading. We have both types of skates available.
"There will be coaches on-hand to give advice, help people to get started and answer any skating questions."
Stands promoting different disciplines of skating on offer, from artistic skating, skate fitness and roller derby, will also be on site.
"We welcome all ages and all abilities to the event, with new people particularly encouraged as we have everything they need to safely learn a new skill," says Kazna. "Skating is extremely addictive, so be warned!"
Skatescool Tauranga's National Skate Day event is being held at 2 Roxanne Place, Poike.
For more information visit: www.skatescooltauranga.co.nz
More on SunLive...