Record numbers for Zephyr Sailing Nationals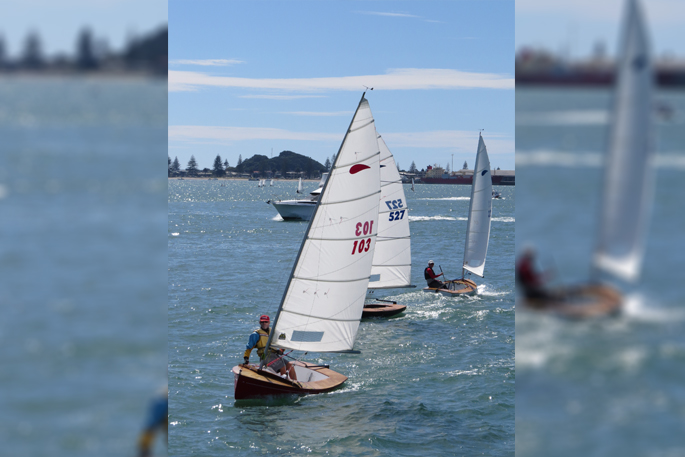 Top sailors from throughout New Zealand are descending on Tauranga for the National Zephyr Championships.
Surpassing the 46 entries of the last National Zephyr Championship held in Tauranga in 2015, the Tauranga Yacht and Power Boat Club are expecting around 60 entries at the regatta from Sunday, February 24 to Wednesday, February 27.
Zephyr Owners Association president Peter Busfield says around 20 local sailors are hoping that their local knowledge will give them an advantage.
"This year five past national champions have entered including past Olympian and Emirates Team NZ sailors and coaches, making it a pretty congested front of the fleet," says Peter.
Locals such as current North Island Zephyr champion Mark Thomas will be looking to continue his form for a podium finish but will have to fend off current national champion Greg Wright from Wellington amongst others.
Commodore of the Tauranga Yacht and Power Boat Club and Olympic selector Andy Knowles will not only be welcoming the out of town competitors and families but will also be a hot contender in his own Zephyr on the water as well.
The Zephyr yacht is a one person sailing yacht, designed by New Zealander Des Townson in 1956 and is one of NZs most popular single person sailing yachts with over 300 wooden boats and 10 of the newly released fibreglass hull versions being sailed nationwide.
Regular weekend and sometimes midweek racing with big fleets is held by yacht clubs in Christchurch, Wellington, Tauranga and Auckland.
"With more young and older people getting into sailing the Zephyr has proven to be an easy boat to learn sailing, as well as providing one class design competition for the best of New Zealand sailors," says Peter.
Anyone interested in taking a closer look at a Zephyr or even wishing to try their hand at sailing one are welcome to visit the action at the Tauranga Yacht and Power Boat club from Sunday, February 24 to Wednesday, February 27.
More on SunLive...