Get on your bike.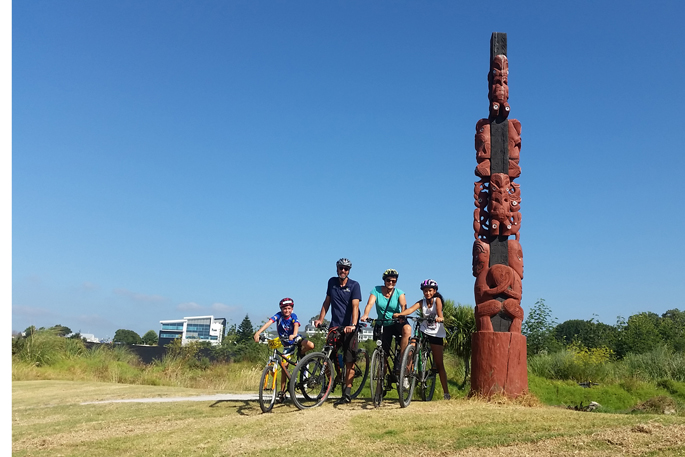 Hop on you bike and join the party this Sunday.
The Bike Tauranga Pedal Party is on for newcomers and experienced cyclists.
It's being held in conjunction with Sport Bay of Plenty.
One of the organisers Duncan Newington says it's a community pedal power event celebrating the formation of the Bike Tauranga Advocacy Group.
"The aim is to promote cycling for health, fitness, and wellbeing and to show community support for the Tauranga City Council Cycle Plan and the recently completed K Valley cycleways," says Duncan.
"There's a pedal powered fun ride for everyone including families and individual riders.
"There's three great and safe cycle routes designed to cater for all ages and abilities from striders to seniors.
"Two of the three routes take in the new K-Valley Cycle Bridge and BMX Park and the third beginners route, is a comfortable easy loop circuit along and around the Kopurererua Stream area.
"All routes are safe off road cycle paths in the Kopurererua Valley (K-Valley) cycling recreational playground with the start and finish of all the rides being at the 17th Ave Skate Park Reserve.
"Ride Safety Marshals will be cycling with participants ensuring the smooth running of the event and there will be an optional pre-ride Bike and Helmet check available.
"Other activities planned are, BMX display at the BMX Park, Lex Spencer's famous crazy bikes, bike shop tents, food and (non alchoholic) drink vending.
What to bring: Bicycle and helmet, sunscreen, suitable footwear. We recommend participants bring water on the ride to avoid dehydration.
The event is open to anyone who can ride a pedal powered vehicle including e-bikes. All routes are on mostly flat cycle paths but the Intermediate and Advanced course will cross the elevated K-Valley Cycle Bridge
Participants are encouraged to cycle to the event from their home locations if fitness, competence, and road route safety to the event can be safely cycled.
There will also be plenty of parking available in proximity to the event start/finish area for participants needing to transport their bikes to the event.
Registration is required and can be done on the day from 9 to 9:40am.
More on SunLive...