Council to discuss climate change declaration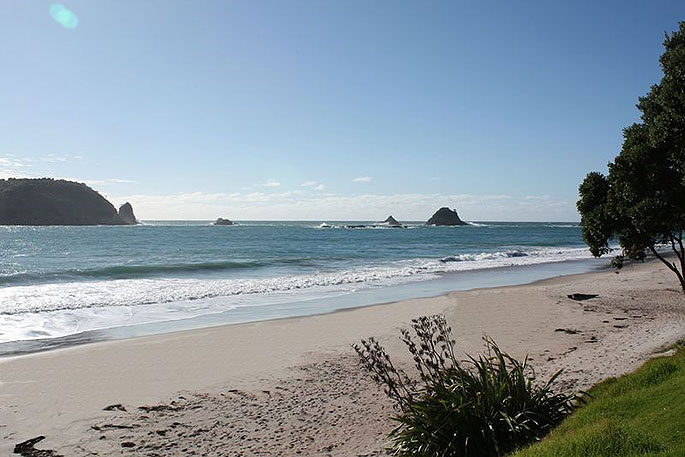 The Thames-Coromandel District Council has not yet made a decision on signing up to the Local Government Leaders' Climate Change Declaration.
The declaration commits councils to plans to reduce greenhouse gases, increase resource efficiency, promote public and low-carbon transport and support the use of renewable energy and uptake of electric vehicles.
"When the declaration was discussed during a Council workshop this week (February 19), Councillors expressed a desire for clarity on any financial implications of the document and the consequential rates increases it might place on ratepayers," says a statement from the council.
"Councillors also indicated the importance for leadership and clearer guidance from central government as to what is specifically required of local government when it comes to risk and resilience matters such as climate change.
"Our Council continues to be proactive in ensuring our communities are engaged, prepared, protected and safe in the long term."
• In February 2018 Council adopted the Government's revised climate change guidance, as published in the Ministry for the Environment's 'Coastal Hazards and Climate Change Guidance for Local Government'.
• In June 2018 our Council adopted its Coastal Management Strategy, which sets out a range of initiatives we will be taking over the coming years to better manage our coastal assets and understand the risk of coastal inundation and coastal erosion. The 2018-2028 Long Term Plan includes $2.6 million over three years to help us implement this strategy.
• Our Council's Proposed District Plan also includes policies that are aimed at protecting the natural features and landscapes of the Coromandel's coastal environments, and managing the effects of flooding, coastal erosion and tsunami. You can read more about this here.
• Among other initiatives, we have supported the set-up of the Coromandel Electric Vehicle Scenic Touring Route, which is a network of fast-charging stations for electric vehicles at key points around the Coromandel on SH25. Read more here.
Progression of this discussion will likely be scheduled for a Council meeting in April.
More on SunLive...