Tauranga boxer's ambitious plan for 2019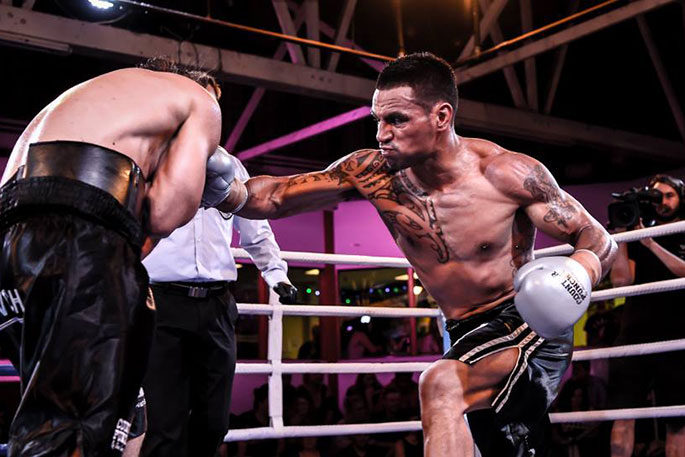 New Zealand boxing veteran Gunnar "The Stunna" Jackson (28-12-4, 12KO) will begin writing the final chapter of his career on Saturday night, when he takes on newcomer Marcus "The Headache" Heywood in a five-round middleweight bout.
The fight is scheduled to take place inside the Sportscave indoor sports arena situated in Stanmore Bay, Auckland.
Jackson has stated he will hang up the gloves at the end of 2019 and is looking to make his final year in the squared circle a memorable one.
Since turning professional in 2010, "The Stunna" has been a constant presence on the local scene, claiming both national and regional titles while competing against many of the top boxers in Australasia.
The Tauranga-based fighter has traded leather with the likes of Anthony Mundine, Bowyn Morgan, and Shay Brock, and has the distinction of never being stopped in his career.
"I just love the sport, and that's why I am still fighting, may as well do it while I can, and I'm still keen, body is still fit, still telling me that I can do it," Jackson says when discussing his upcoming bout.
"I know he will be young, fit and be quite raw, so he [ Heywood] will be a tough opponent."
Jackson, the current Pro Box New Zealand Middleweight champion, is aiming to add a couple more titles to his mantlepiece before putting the full stop on what has been an exceptional career.
"I want to unify the New Zealand middleweight titles this year, pretty much get all the N.Z. belts under me and then look for one more big overseas fight and I will be happy with that," he says.
"There is a big fight coming after this, but I am more focused on Marcus at the moment than the next one, just got to take it a fight at a time."
The 'big fight' he is referring to is a clash with rising New Zealand star Andrei Mikhailovich (7-0-0) for the vacant NZPBC Middleweight title on March 29.
Before he can begin planning for Mikhailovich, he will need to get past an unknown quantity in the shape of Heywood this weekend.
Heywood may lack the boxing credentials of Jackson's previous opponents, but the 23-year-old does have an extensive background in combat sport. "The Headache", who will be the hometown fighter on Saturday, has won national and international kickboxing titles and has a reputation as a fighter with an almost inexhaustible gas tank.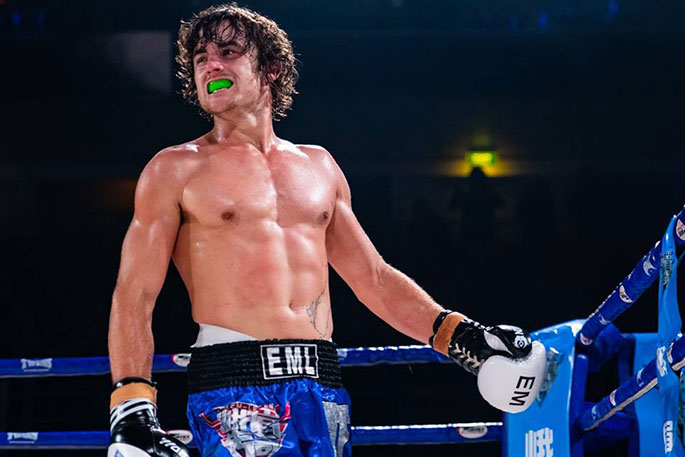 Marcus Heywood. Photo:Nicole Randall RawPhotography.Mx
After winning several corporate boxing bouts, he felt the time was right to step into the professional ranks and instructed matchmaker Craig Thompson to pair him with the toughest opponent he could find for his debut.
Stepping into the ring with a name like Jackson is a difficult task for any fighter, let alone one making their debut, but Heywood has the confidence of youth on his side so fans should expect to be suitably entertained however the action unfolds.
Besides unifying the titles, Jackson aims to compete six times in 2019.
This would see him retire with a 50 fight professional record.
Few boxers get to pen the script for their retirement. Often fighters' ambitions to bid adieu at the perfect moment fall apart either through injury or an inability to hear their body say enough is enough.
Jackson will avoid this issue and will likely retire as one of the best middleweights in the country. The question that boxing fans will be asking is will he retire as "the best middleweight" in the country?
Tickets can purchased for the event through the following link
https://embed.ticketbooth.co.nz/event/sportscave-sportfest-2019
More on SunLive...