Advocates seek govt help for animal welfare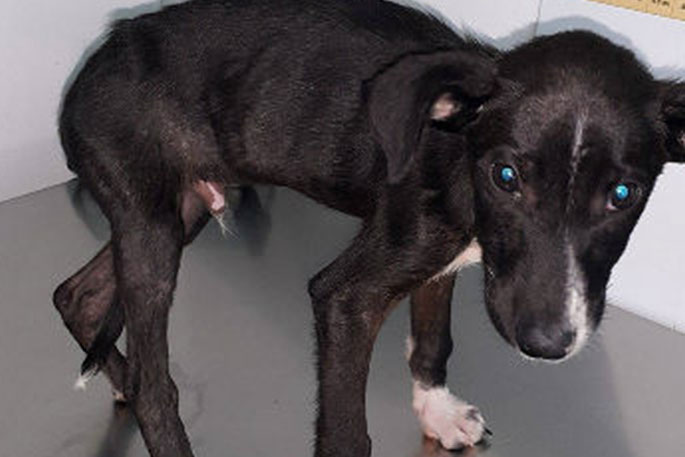 As animal welfare officers come under increasing demand, some animal advocates are looking to the government for help.
It has been one of the busiest summers on record for welfare officers at the SPCA, while the Ministry for Primary Industries (MPI), the police and SAFE have all reported increases in the number of reported animal abuse, neglect and abandonment incidents since 2016.
MPI responded to 839 complaints about the welfare of animals on commercial farms and lifestyle blocks - up six on 2017; 1200 complaints were made or referred to the police, who have recorded an increase of 100 complaints every year for the past three years.
SPCA chief executive Andrea Midgen says she thinks the increases were most likely due to the increasing awareness of animal welfare issues, with "more people willing to report things that don't seem right".
But she says it's putting a lot pressure on SPCA resources and staff were unable to respond to every reported incident. Some centres received up to 50 abandoned kittens a day.
"We have to triage our calls and prioritise them ... because there's just not enough of us to go all around the country."
She says the organisation did not have enough resources to cope, which was a funding issue.
The SPCA received about $400,000 a year from the government but Andrea says it cost them $42 million to operate.
SAFE follow up and refer animal welfare cases, and its chief executive, Debra Ashton, says she's "quite concerned" about the upwards trend and the capacity of organisations like the SPCA to cope.
But her proposed solution goes beyond extra funding. She says SAFE would not even need to be part of the picture, if the system for reporting animal welfare issues was working.
"We're actually calling for an independent body to be set up, possibly by the commissioner, that has regulatory and enforcement capabilities.
"Complaints should be going directly to a body that deals with them quickly and really gets them addressed."
She says there's about one animal welfare inspector in New Zealand for every 7,000,000 animals and that was not working.
But MPI says it doesn't think change was needed.
In a statement, spokesperson Peter Hyde says he disagrees with animal to inspector numbers as a formula for resourcing given that MPI's job was to hold people responsible.
He says MPI's animal welfare inspectors played a vital role in detecting and dealing with reports of the ill-treatment of production animals, providing advice to the farming community as well as gathering evidence where an issue was dealt with by way of an investigation and any subsequent prosecution.
"Animal abuse is committed by people, not by the animals, and as such MPI investigates the liability of the people in charge of the animals.
MPI had sufficient resources to deal with offenders, he says.
"Any enforcement agency could make an argument for more resource. Like all other agencies, including the SPCA, we make the most of what we have by assessing potential risk to animals and prioritising resource."
Ms Ashton says she has begun talking to the SPCA about the ideas and would be taking them to the government.
More on SunLive...