Man left with brain injury from diving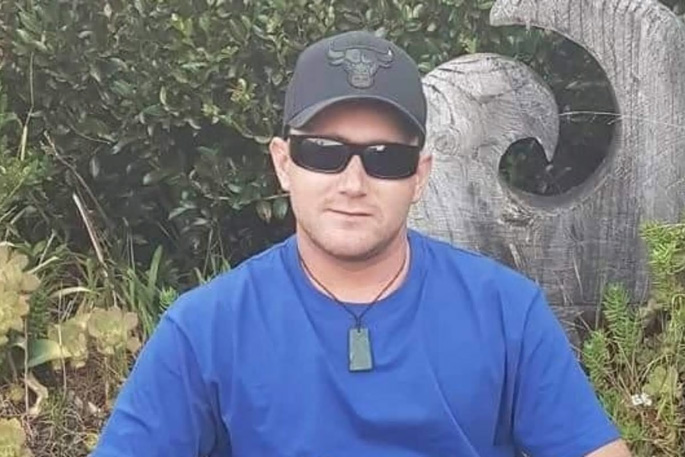 A father-of-two has a brain injury and is unable to walk due to suffering from decompression sickness following a dive.
Jesse Hartnett, 25, was spending a day out diving with mates in Pāuanui, on the Coromandel Peninsula, when he "came up too fast".
He says he heard his ears go "bang" when he reached the surface, but didn't take much notice of it.
About 6pm, he started to feel "hot and cold".
By the next day, Jesse began feeling so sick he took himself to the doctors, who called a rescue helicopter.
"I came to in a recompression chamber on [Auckland's] North Shore," says Jesse.
Coming up too fast from the dive had left Hartnett with decompression sickness, also known as "the bends".
According to Waitematā District Health Board, the illness is most often seen in divers and occurs when nitrogen absorbed from breathing compressed air remains in the body.
Usually as a diver ascends, the nitrogen starts coming out of the tissues back into the blood stream.
In rare cases, it forms bubbles which can block arteries causing paralysis, strokes and heart attacks.
Designated diving doctor Stephen Adams says decompression sickness in New Zealand was becoming less common.
Twenty years ago about 100 people a year came through the recompression unit. Now, fewer than 10 patients per year were treated, he says.
Jesse spent two weeks at North Shore Hospital and had daily sessions at the Slark Hyperbaric Unit in Devonport.
He would lie in a pressurised chamber and breathe pure oxygen to help restore normal blood flow and oxygen to his affected tissues.
During those two weeks Jesse's bowels and bladder shut down and he lost 80 per cent of the feeling in the left side of his body.
He was later discharged, but readmitted to Waikato Hospital due to intense chest pain.
He has now been in the Ōtara Spinal Unit for a week, suffering from a brain injury and a spinal injury caused by air pockets.
The concrete layer now uses a wheelchair, which he says had put him into a "form of depression".
"It's made me realise how many places aren't wheelchair accessible."
He also missed being able to play with his children, an 8-year-old son and 1-and-a-half-year-old daughter.
"Not being able to play with them makes me feel like my heart has been ripped out," he says.
"One morning I'm fit and healthy and 12 hours later I can't keep my eyes open for more than four hours."
Those who were going diving needed to be more aware of the risks and realise they weren't invincible, he says.
"Just be careful out there. Life can change in an instant and what happened to me could happen to you."
More on SunLive...