BOP schools and parents helping to prevent cancer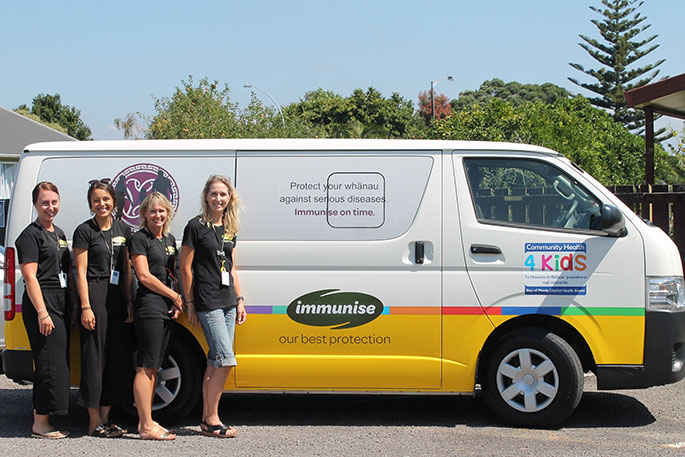 All Year 8 children can receive free immunisations at participating schools to protect against human papillomavirus (HPV), a common virus that can lead to several types of cancer.
Parents across the Bay of Plenty will be getting information about the opportunity to receive the free HPV immunisation being offered at school.
"HPV is a common virus; around 4 in 5 people will catch HPV at some point in their life, putting them at risk of some cancers," says Dr Jim Miller, Medical Officer of Health for Toi Te Ora Public Health.
"Immunising children when the vaccine is most effective, and before they may be exposed to HPV, will best protect their health over the long term. My advice is that you should make sure that your child gets the opportunity to reduce their cancer risk for the future,"
Public health nurses are visiting participating schools during February and immunisations will begin in early March.
Children will be given information to bring home to discuss with their parents and caregivers.
"Please look out for the consent form; read, sign and return the form to school. Don't hesitate to get in touch if you have any questions," says Karen Thomas, Clinical Nurse Manager for Community Health 4 Kids.
"The vaccine is safe and very good at preventing HPV infection, and therefore at reducing the risks of HPV related cancers in their future," says Jim.
If parents would like to discuss or get more information they can speak to a public health nurse on (07) 577 3383 for the Western Bay area, or for the Eastern Bay area call (07) 306 0944. Alternatively, parents can also contact their family doctor or practice nurse.
For further information visit www.health.govt.nz/hpv
More on SunLive...