Beach toileting costs tourist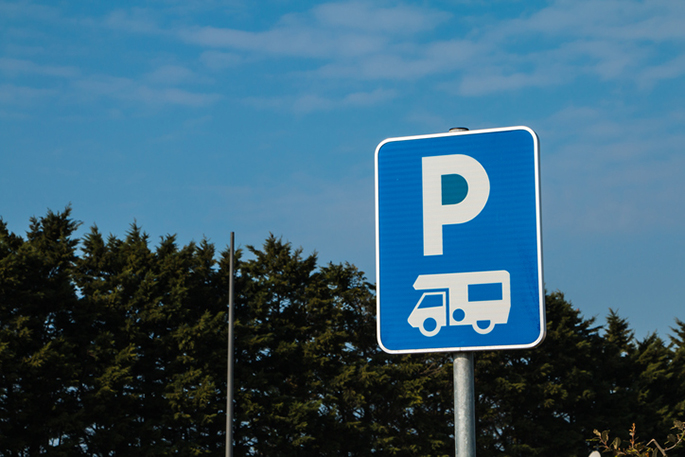 When Carolyn Johnston saw a freedom camper tucking toilet paper into her pocket and wandering down to the beach, she couldn't resist a "perfect opportunity".
Carolyn followed the international visitor to a rocky patch where she took a picture of her with her pants down mid-squat.
"I was just that mad. Just wild," says Carolyn, a member of the New Zealand Motor Caravan Association (NZMCA).
"Don't do that in our country."
The woman seemed to be a tourist, who had hired a rental van, says Carolyn.
By chance, a camping officer turned up and Johnston's "photographic evidence" led to the Thames-Coromandel District Council issuing the camper with a $400 fine.
The camper was one of a growing number who used New Zealand's beaches as a toilet during the peak summer months, says Carolyn.
It adds to growing tensions around what is considered a self-contained vehicle for freedom campers.
Vehicles issued with the sticker indicates it is a certified self-contained vehicle meeting the ablutionary and sanitary needs of its occupants for a minimum of three days, without requiring any external services or discharging waste.
Earlier this month, Stuff revealed that the country is flush with fake "self contained " bumper stickers, which people can put on any vehicle with no toilet.
Johnston has heard of people buying self contained stickers off the internet and from a backpackers for $10.
The Ministry of Business, Innovation and Employment has found the existing administration wasn't working, after reviewing the standards.
Carolyn doesn't regret taking the picture, or telling the camper "what I thought of her".
"It really makes a bad name for us New Zealand [campers] that are doing the right thing. That's what annoys me.
"A lot of the councils are closing up all their sites because of what is left behind."
The toileting tourist - wide-eyed with shock - had insisted her vehicle did have a toilet, but a lack of room meant that it couldn't be used while people were still sleeping in the bed.
But vehicles like that shouldn't be considered self contained, Johnston said.
A small number of vehicles haven't had old self containment certifications expire since the stricter standards came into effect in 2017, says NZMCA policy manager James Imlach​.
"There will be some vehicles that were certified under the old standard requirements.
"If people find people blatantly ignoring rules and damaging our environment in that way, our advice is to definitely pass that advise on to local authorities.
"They can issue those infringement notices if they have that evidence."
Johnston - a freedom camper of 11 years - often sees campers saunter down to the beach or relieving themselves outside during the night.
She also recalls screwed up toilet paper littered around a long drop at a reserve.
"People don't like the long drop. So they go outside."
Too many reserves have been ruined or closed to campers completely, Johnston said.
With a growing number of freedom campers, she hopes evidence of a camper with her pants down will deters others.
"If the word gets out that we are looking at them, maybe they'll be too shy to do it.
"I'm not saying they all do it. But there's some that are spoiling it for everyone."
More on SunLive...