Upgrade of Kopurererua Valley cycleway to begin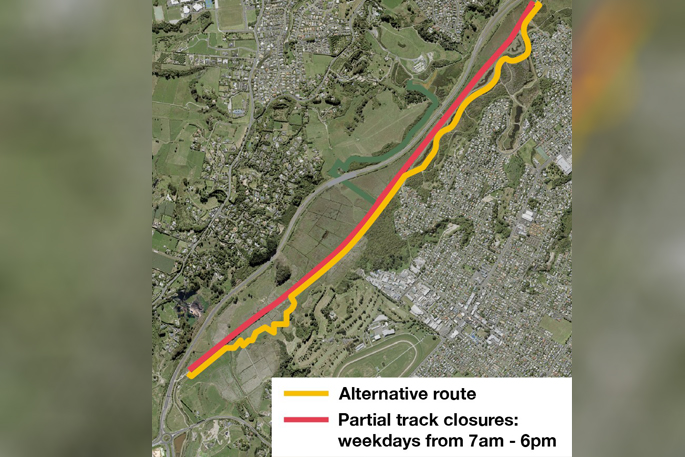 From Monday February 18, the current gravel cycle path in Kopurereua Valley will be chip sealed to make it easier and safer for people on all types of bikes.
In a statement released by the Tauranga City Council, it says the work will affect people currently using the path as detours and closures are expected.
"Access from Cambridge Park via Whakapaewaka pedestrian bridge to Kopurereua Valley will be closed.
"An alternative route will be in place for cyclists commuting from The Lakes to Birch Avenue via the eastside of the Kopurereua Stream and will be signposted at the location of the construction."
To keep impact to a minimum, cyclists can bike on the cycleway in weekends – when the path is used the most – and between 6pm and 7am during weekdays.
The construction of this popular 5km cycleway is expected to take approximately three months.
"Please bear with us while we transform 5km of gravel path to a chip sealed cycle path."
More on SunLive...