Queensland fruit fly worry for Kiwifruit growers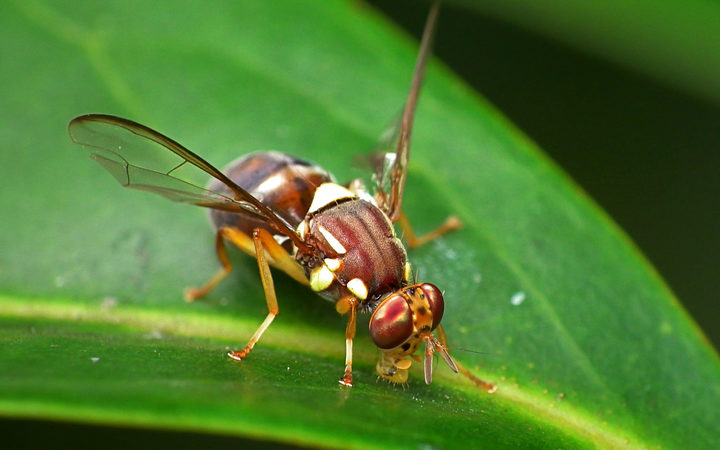 Bay of Plenty MP Todd Muller says the last thing our Kiwifruit growers want is an infestation of the Queensland fruit fly.
A male Queensland fruit fly has been discovered in the Auckland suburb of Devonport.
Biosecurity teams are setting more traps there.
There are now legal controls to restrict the movement of fruit, vegetables, compost and green waste out of Devonport.
Todd says fruit flies are a severe threat to our export economy.
"It's serious and I would expect MPI to be treating it as such," says Todd.
"I would expect them to be prioritising that work above pretty much anything else.
"But to MPI's credit, they have good surveillance network and have managed this biosecurity threat for many years.
"They have processes to follow to assure themselves it's just a one off."
Biosecurity New Zealand spokeswoman Catherine Duthie says it's vital to find out if it's a solitary fly or part of a wider population.
"If the Australian fruit fly establishes itself here, it could have serious consequences for the horticulture industry."
In 2015, a Queensland fruit fly outbreak in New Zealand cost the government more than $1 million per insect to eradicate, with a total of $15.7m spent on the process.
The fruit fly has been found six times before in northern New Zealand - in Whangārei and in Auckland.
More on SunLive...