Stay cool while the temperatures rise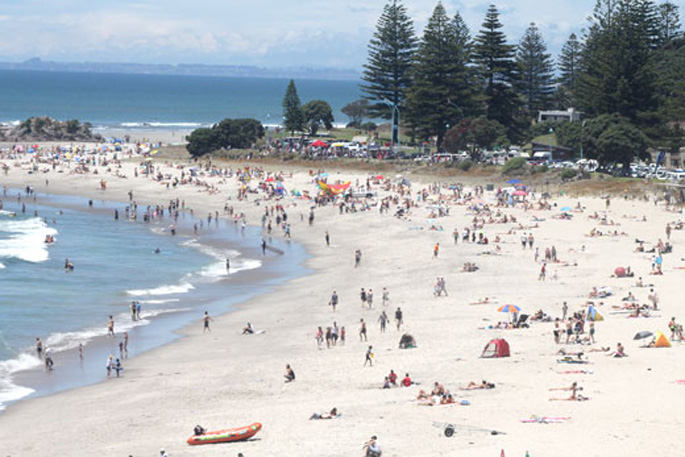 As temperatures in the Bay of Plenty continue to rise, the Ministry of Health has issued some tips to help to keeping cool in summer.
As the temperatures for this weekend are getting hotter, the want to make sure that you drink plenty of water.
"Stay hydrated with a regular intake of fluid. Try adding a slice of lemon, lime or mint to a jug of water in the fridge.
"Cut down on the alcohol. Water is the best form of fluid, alcohol can dehydrate you more in this hot weather."
Another tip they have is to try and eat frozen snacks. Try eating frozen banana or other fruit as a cool snack.
Make sure you are staying out of the sun. Find shade outside wherever possible and stay indoors when you can. Make sure you are staying cool. Exercise or do outdoor activities early in the morning or later in the evening if possible.
"Look out for your neighbours. Keep a close eye on neighbours, especially the elderly, to check they're okay. Remember, children, older people or those with health concerns may find it more difficult to cope with the heat," says the Ministry of Health.
"Practice being sunsmart. If you have to be outside, remember to Slip, Slop, Slap and Wrap."
Slip on a shirt/top with long sleeves and a collar.
Slip into the shade.
Slop on sunscreen that is at least SPF 30, broad spectrum and water resistant, and apply 20 minutes before going outside and reapply every two hours.
Slap on a wide brimmed hat.
Wrap on close fitting sunglasses.
The temperatures for this weekend are predicted to be warm, with today's high reaching 27 degrees, Friday reaching 28 degrees, Saturday reaching 29 degrees and Sunday dropping down a little to 25 degrees.
More on SunLive...