Reward offered in return for missing bike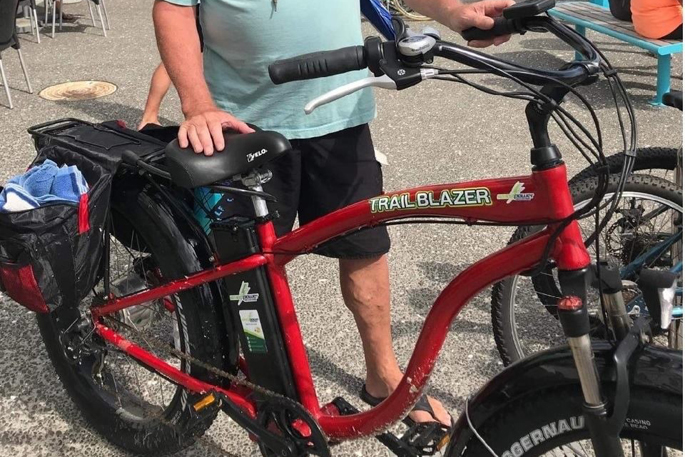 Mount Maunganui resident Doug Hannan, is asking residents if anyone has seen his stolen bike.
Doug says his beloved fat tyre beach cruiser has been stolen from the underground garage in his apartment building.
The bike, which Doug only got just before Christmas was taken from the garage either yesterday afternoon/evening or this morning.
Doug says he isn't sure when exactly it was stolen as he only realised this morning, but sightings claim that the bike was spotted outside the Mount Library yesterday evening.
"I am quite annoyed as I only learnt today that there's no CCTV cameras. They are mounted but they are not operating, so that was a line of enquiry that was a dead end.
"The police have been notified. I am offering a $200 reward for the return of this bike in good condition.
"I am quite happy to pay the $200 reward if it's found in good condition and returned to me.
"This is a very unique bike, one of a kind and should be easy to spot."
If you have sightings of Doug's bike contact him on 027 234 2068 or the Tauranga Police on 07 577 4300.
You can also call Crimestoppers anonymously on 0800 555 111.
More on SunLive...