Strong building activity in Tauranga and WBOP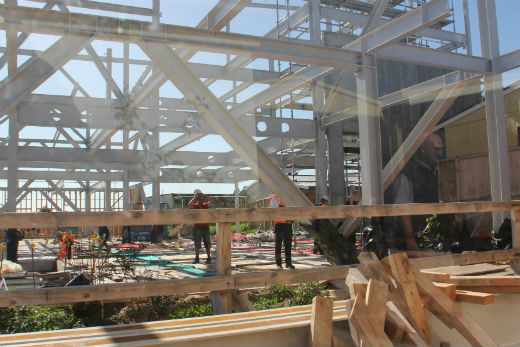 There is no sign of a slowdown in building activity in Tauranga and the Western Bay of Plenty.
The latest Priority One figures show Tauranga City Council issued $83 million in consents last month.
That's $38 million more than the previous month and the highest total value in almost a year.
"This was largely due to two significant commercial consents totaling$37.5million," says Priority One communications manager Annie Hill.
"The value and number of residential new builds was slightly up on December, however there were no government/community consents issued during January.
"Western Bay District Council had a relatively strong month during January, issuing more than 102 consents valued at $22.5 million compared to more than 68 consents valued at $20.5 million in December.
"Residential new builds were very strong at $18 million for 45 houses.
"This is the highest value of residential new build consents issued in a month since February 2018 and the highest number of residential new build consents issued since September 2017.
"While one month is not a sufficient timeframe to determine any trends in building consents issued, 2019 saw the highest value of consents issued by both Tauranga City Council and Western Bay of Plenty District Council in a January month since our records began.
"Tauranga was 16 per cent ahead of January last year, while Western Bay was 59 per cent ahead.
"Overall, the combined sub-region issued 23 per cent more building consents by value in January 2019 than for the same month last year."
More on SunLive...