Bus service timetable changes on Baybus website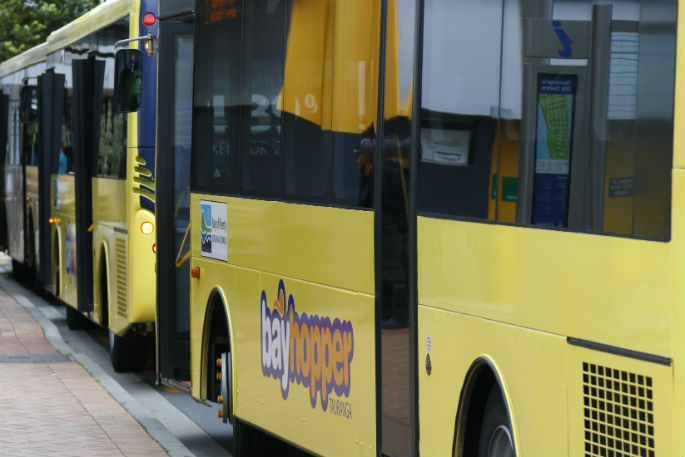 Bus passengers using the Tauranga/Western Bay network can now find if there are disruptions to their bus trips on www.baybus.co.nz or by calling 0800 4 BAY BUS.
The Baybus website will be updated by 6pm each day with the following days cancelled Bayhopper bus services as notified by NZ Bus.
Due to a driver shortage a number of cancelled services and dropped trips have affected commuters, school children and parents.
Bay of Plenty Regional Council Public Transport Committee Chairman Lyall Thurston sincerely apologises for the challenges that have been experienced by some passengers.
"We acknowledge this is impacting on the trust and confidence in our public transport system and we are working extremely hard with NZ Bus to resolve the immediate issues."
Please head to www.baybus.co.nz to help plan your journey or call 0800 4 BAY BUS.
More on SunLive...