What's on today in Tauranga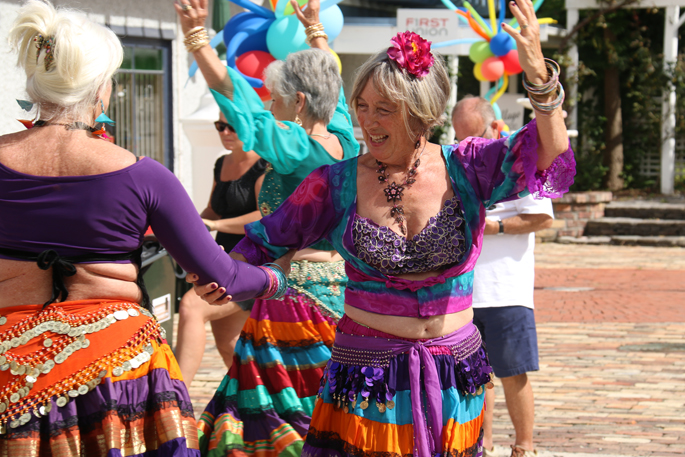 Good morning.
If you are out and about there's Picnic in the Park until 2pm today in Mount Maunganui.
It's at Coronation Park on Maunganui Road.
You can also head over to Greerton Village School.
They are holding the Greerton Family festival from 10am to 1.30pm.
Admission's free.
It will be another beautiful day today in Tauranga with a high of 24 degrees and 16 degrees overnight.
You can also check out these other activities.
A&P Show
TRUCK & TRACTOR PULLING, LAWN MOWER & SHEEP RACING, MINIS, JAGS & CLASSIC CARS, SHE SHEARS & MORE FROM 9AM. EMAIL: kimcawte@gmail.com 021 133 0709.
It's at the Te Puke Showgrounds in Te Puke.
---
Art In The Park
Original Art for Sale. 9am-4pm, weather permitting. Coronation Park, Mt Maunganui. Tauranga Society of Artists.
---
Bay Network Singles Club
50plus. Make new friends. Barbeques, outings, dining out & pot-lucks. Ph Jonathan 572 2091 or Maureen 021 112 3307
---
Beth-El Messianic Family
Celebrate family life with Jews & Gentiles gathering as Yeshua (Jesus) & the early believers did. 10am Otumoetai Primary. Joel 021 768 043
---
Blue Rovers Football Club
Registrations are open for Winter Football League, First Kicks & Futsal. Visit our website www.bluerovers.co.nz for more info or find us on Facebook.
---
Genealogy Informal Group
Hints & discussion about family research. 1:30pm in hall at rear of Brain Watkins House, Cameron Road. Ph Sue 544 1751
---
Greerton Hall Market
Last Saturday of month. 8am-12pm. Stalls inside/outside. Discounts for charity groups. Refreshments available. Phone/txt for site. Tricia 07 543 1487 or 027 908 2952, www facebook.com/greertonhallmarket
---
LOL Laughter Wellness
Laugh your way to wellness. To learn how, come & join us at Arataki Community Centre, Zambuk Way, Mt Maunganui. 11-11:45am. Ph Trish 022 036 6768
---
LOL Laughter Wellness
Kick the year off with a dose of merriment & mirth. Come & join us at Arataki Community Centre, Zambuk Way, Mt Maunganui 11-11:45am
---
Multicultural Mandarin Classes
Monday conversational all levels Mandarin classes 6pm-7pm. Saturday academic classes 10am-12pm. Registration required to enquiries@trmc.co.nz
---
Narcotics Anonymous
Open meeting every Sat, 7:30-8:30pm at Hanmer Clinic (behind Super Liquor), 1235 Cameron Rd, Greerton. If using drugs is causing you problems, ph 0800 NA TODAY
---
Otumoetai Tennis Club
Adult Tennis. Start time 1:30pm Bellevue Park Windsor Road (adjacent to swimming pool complex). New players & visitors welcome. Ph Fred 544 5088
---
Petanque
Tga/BOP Club, at Club Mt Maunganui 12:50pm start. All welcome to try a new sport. Equip available, all coaching given. Ph Jo Ann 578 3606
---
Pottery Gallery
Bethlehem Pottery Gallery is open 10am-2pm Tues,Thurs & Sat. Come along & purchase locally made pottery.
---
Sabbath Worship Services (Hairini)
Experience God's Love worshipping at 10:30am Saturdays at Baden Powell Centre Harrisfield Dr, Hairini. Ph David at Church of God's Love 7th day 020 4128 3124. www.churchofgodslove.com
---
Social Group
Unique club for people with a mild disability. 25 to 45. Various friendly fortnightly outings. Ph 07 575 3739 or 021 206 2980
---
Tauranga Fuchsia Group
Meet at Art/Craft Centre Elizabeth St West, last Saturday of the month except Dec/Jan at 1:30pm. Growing fuchsias. Pat 579 1655 Noeleen 578 4643
---
Tauranga Rotaries March Book-Sale
Please donate books, records, CDs, DVDs, jigsaws, sheet music. Drop off at 24 Montana Dr, 20 Ririnui Pl. Ph Anne 543 5350 or Ross 544 0817
---
Te Puke Scottish Society
Monthly Dance, red theme, Memorial Hall, Sat 16th Feb, 7:30-11pm, live band, air conditioned hall, great company, lovely supper. Enjoy dancing & socialising together.
---
Te Puke Toy Library
New opening hours Wed-Sat 10am-1pm Thurs 3:30-5:30pm during Terms 1 and 4. 7 Stock Road Playgroup Friday 10am-12pm. Come on down & join to hire toys & have some fun.
---
The Sociables
Females & males in the 30s/40s/50s age group that meet up to participate in local activities & events, bushwalks & dining out. Ph 022 012 0376
---
Well-Being For Women
You're invited to join the conversation on the health & well-being of women today 12:30-3pm at Waipuna Hospice. Email Ingrid, newzealand@esotericwomenshealth.com
More on SunLive...