New park building for Rotorua?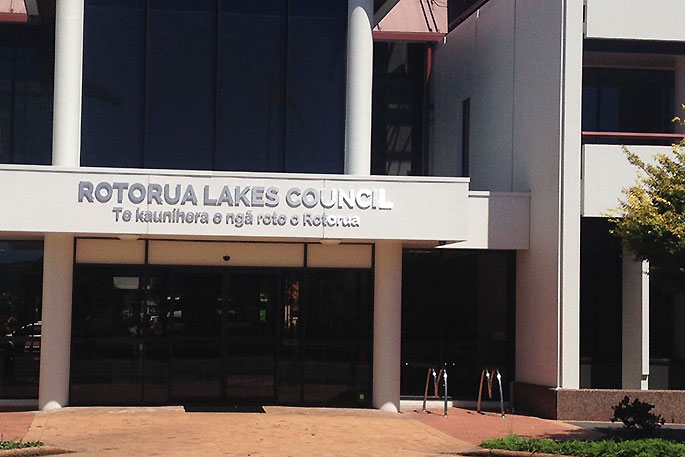 To accommodate increased patronage, a new parking building has been suggested for Rotorua.
Rotorua mayor Steve Chadwick raised the issue at yesterday's operations and monitoring committee of the Rotorua Lakes Council.
The meeting learned that teething problems had existed with the installation of new parking machines, most of which accept cards only while in some cases coin options remained.
Steve says the council may need a second parking building, ostensibly to accommodate vehicles of many in the community who worked voluntarily in the CBD, but still had to fork out for parking costs.
The notion of a new parking building is not new as it was raised by a retired councillor Glenys Searancke several years ago, but not with deference to the voluntary workforce.
While the first hour of parking at the newly installed machines was free, most of the volunteers worked in three-hour shifts, she said in addressing the new pay by plate system.
The present arrangement covers all central city parking and the council-operated parking building in Pukuatua Street, replacing over 800 meters and 15 pay and display coin operated machines.
Parking fees remain at $1 per hour, with a 50c transaction fee covers the cost of "providing card reader technology and maintenance of the card reader technology along with a bank transaction fee". Paying by smart phone is also an option.
The council saw the new moves as a boost for businesses.
Cr Rob Kent asked whether the proposed smart phone app would enable payers to transfer payment from their accounts to the council to avoid paying the 50c fee on the $1 transaction.
He was told the transaction would be treated as though cash from a wallet.
Cr Mark Gould says that in a personal transaction, he placed 70c in a meter and was asked if he wanted a receipt by email he would be charged an extra 20c, when in most cases people using emails did so without extra costs.
Neven Hill, planning and development solutions officer, says the cost is a technology cost. If at home on the internet, users already paid for use of the service.
"But there is a cost to us to have [the technology] in the 70-odd machines that are deployed by us across the town. This is a business operation and this is a cost to our provider for providing that service," says Neven.
The council, in its presentation to the councillors, displayed an inner-city colour-coded map, which detailed areas where parking was free up to an hour where the new machines were installed while other areas free and paid parking were intermingled.
Meeting chairman Charles Sturt says it cleared up confusion among ratepayers. As he saw it, the free parking for up to an hour was a "big incentive to come into the CBD".
To a question, Neven says penalties, which were set by central government, were not high but went from $12 to a maximum of $54 if a stay exceeded eight hours. The story had not changed.
Cr Raj Kumar says he thinks the new machines are "here to say, with teething problems and people will get used to it".
"I hope that this thing works and [people] give it a chance." He says he initially had not supported it, but now people should give it a chance.
Mayor Steve Chadwick says people are challenged by the technology; they are floundering. But she says the council needed to look at more bike stands, because securing a bike to the yellow meters is difficult.
"We're also going to look at another parking building and I think the inner city that's something we need to look at," says Steve.
"Certainly, I've put forward all the issues that've got volunteers working in their shops that is quite a challenge for them – they tend to be retired people on a fixed income doing a good community service and they do find the parking costly.
"They can't do the 60-minutes [free parking option] because they do a three-hour shift."
A lead up to the news system as follows:
■ In 2017 the council signalled change to ageing equipment to parking in the Rotorua CBD to address what it termed "the imbalance between increased operating costs and declining revenue.
■ Options were investigated. Six partner proposals were received.
■ Contracted awarded to NZ-owned i-Park in May 2018. It installed and was to maintain new parking equipment.
■ Parking and fees were set by the council.
More on SunLive...