Public comes to the aid of burgled women's shelter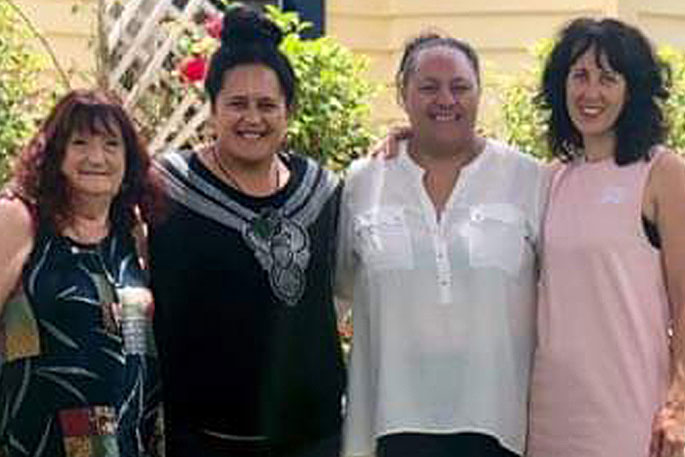 Public have dug deep into their pockets to help Tauranga's new centre for homeless women, Awhina House, that was burgled.
The shelter was being set up and hadn't even opened its doors, when thieves broke in, forcing their way into the garage.
The stolen items were gifted to the organisation.
It included a washing machine, lawn mower, weed eater, power tools and garden equipment, such as a spade and fork.
He Kaupapa Kotahitanga Trust Tauranga chairwoman Angela Wallace says there has been an amazing response from the community.
The trust is setting up the centre.
"People have donated money to help cover our one thousand dollars insurance excess fee," says Angela.
"We are blown away by the generosity of the community, we now have enough to cover the insurance excess and a little bit extra.
"We are covered by insurance so we'll be able to replace all the items that were stolen.
"We'll use the extra money to install more security locks in the building.
"We are already in the process of installing a CCTV security system and some of the money will help fund that as well."
Angela says the break in most likely occurred around January 17 when she noticed that the locks on the front gate had been broken, but she thought it had always been that way.
But it wasn't until last Thursday, that they discovered items had been stolen.
Angela says a volunteer had come around to trim the lawn, but the mower had disappeared.
She then discovered the washing machine had been taken from the laundry area.
'We're really fortunate the main house, which we are in the process of setting up, was not broken into," says Angela.
How to help
He Kaupapa Kotahitanga Trust Tauranga welcomes donations via their bank account to help cover the cost of the shelter.
Westpac bank account: 03-1720-0037447-000
More on SunLive...