Hip-hop, neurophysiology and the weather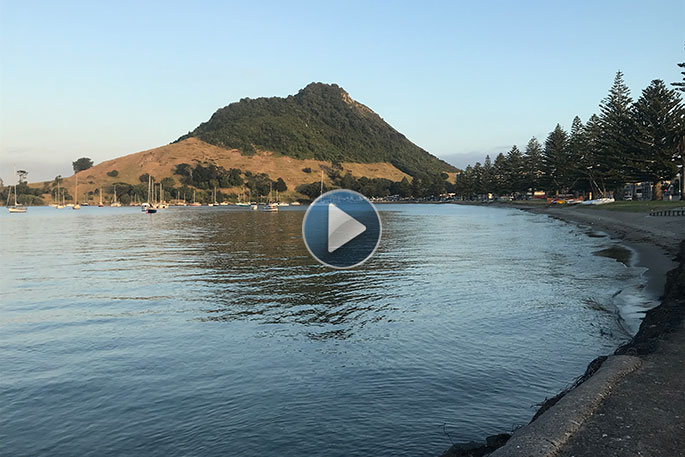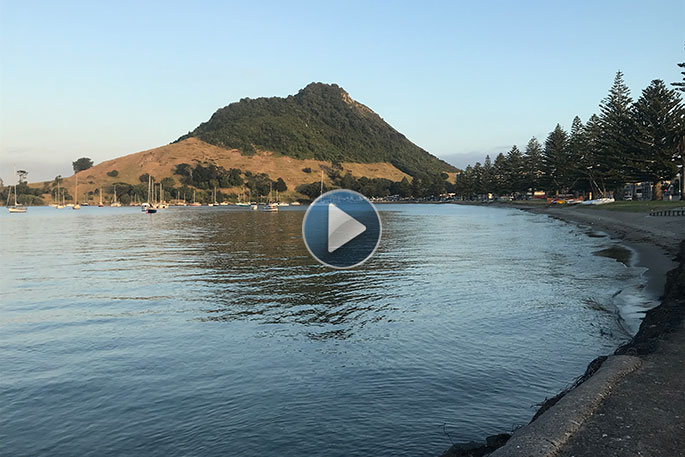 Click the image above to watch the video
In today's weather forecast we are expecting some morning cloud, and a fine day. Also light winds and sea breezes.
It's a one-clothing layer day today with a high of 27 and an overnight low of 16 degrees. Humidity is 90 per cent.
High tide is at 8.20am and low tide at 2.30pm (Tay St). There's a sea swell of 0.6m and sea temperature is 22 degrees. Sunset tonight is at 8.22pm.
If you're going fishing the next best fish bite time is between 6 and 9pm.
On this day in NZ history in 1867 was the opening of the railway from Invercargill to Bluff. The 27km line between Invercargill and Bluff was the third public railway in New Zealand. Southland's railway ambitions helped drive the province into bankruptcy.
In 1911 New Zealand's first controlled powered flight took place. Pioneering aviator Vivian Walsh took to the skies over South Auckland to complete the first successful flight in New Zealand.
In 1994 the first Big Day Out music festival was held in New Zealand. The Big Day Out, an Australian franchise based on the successful Lollapalooza model, brought alternative, hard rock, hip hop and, more recently, dance acts together in a one-day festival in Auckland.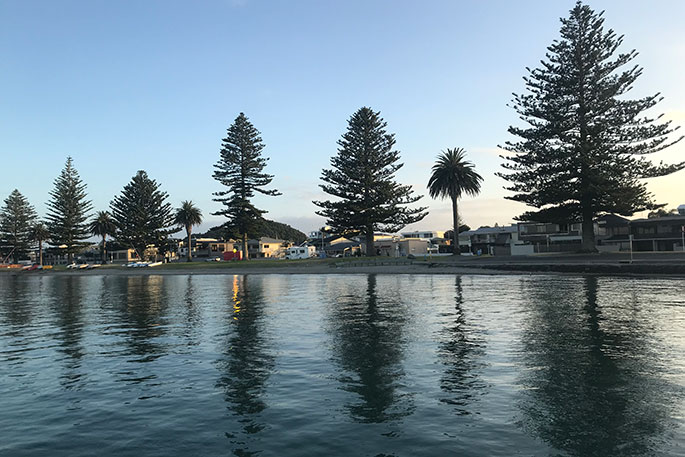 On this day in world history in 1783 Sweden recognized U.S. independence.
In 1900 the United States and Great Britain signed the Hay-Pauncefote Treaty, giving the United States the right to build a canal in Nicaragua but not to fortify it.
In 1922 the Reader's Digest began publication in New York.
In 1952 New York adopted three-coloured traffic lights. In 1961 the Soviets launched Sputnik V, the heaviest satellite to date at 7.1 tons.
In 1971 two Apollo 14 astronauts walked on the moon.
Today is the birthday of Sir Alan Hodgkin, English physiologist and biophysicist. Born in 1914 he once said "In neurophysiology we have none of those vast tidal waves of discovery which shake the world to its foundations and which have such incalculable consequences for good or evil."
To get involved in activities around the Bay of Plenty, please check out our What's on page.
Have a great day!
-
More on SunLive...