Fire in air conditioning unit in Tauranga building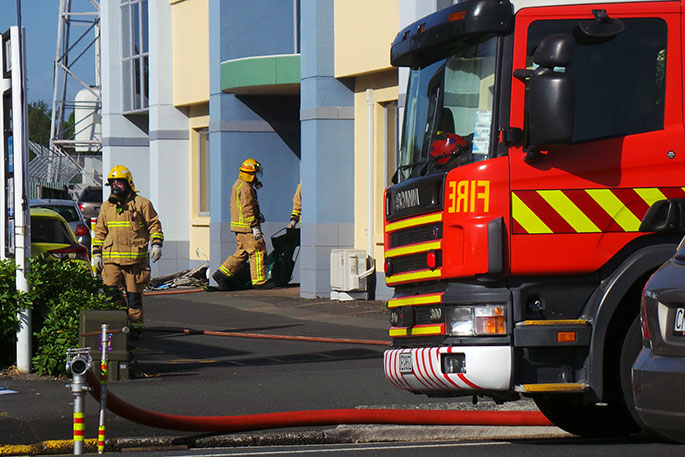 UPDATED: Firefighters are dealing with a possible electrical fire in a building on 11th Ave.
Three fire trucks are outside the Western Bay of Plenty Primary Health Buidling this morning.
Dominic Stowers says they were in the office just across from the building with the fire.
"From what we've heard, there was an electrical fire in the ceiling.
"Firemen ran a firehose to the first floor of the building (not ground floor), and after about 10 minutes, a fireman with a gas mask (breathing mask) entered the building.
"There are three Firetrucks on the street (11th Ave) and cones have already been set up to keep traffic away from the building."
Fire and emergency New Zealand northern fire communications shift manager Paul Radden says it was fire that started in an air conditioning unit.
"The blaze has now been extinguished and brigades are still there examining the scene."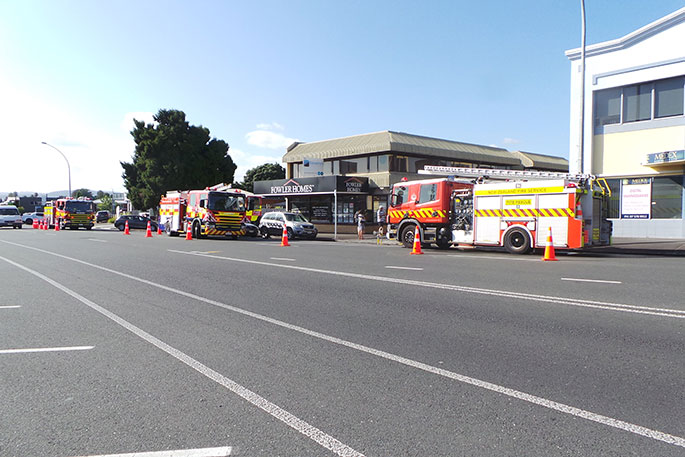 EARLIER:
Reports are coming in of a possible fire on 11th Ave.
A caller to the 0800 SUNLIVE news hotline says there are firefighters on 11th Ave, near the Cameron Road lights.
"It looks like something is going on in a two storey building. Everyone appears to have been evacuated."
We will provide updates as soon as we can.
At the scene?
Call 0800 SUNLIVE or email photos to newsroom@thesun.co.nz
More on SunLive...