Tauranga golfers playing for Wish4Fish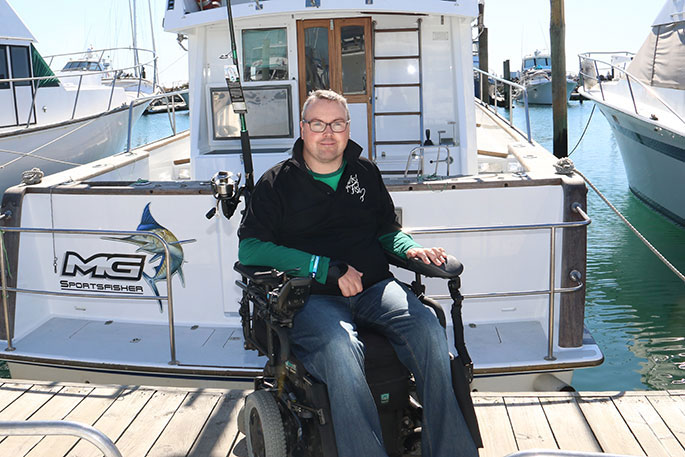 A major fundraising venture for the Wish4Fish Charitable Trust tees off at Tauranga Golf Club today.
The tournament is an ambrose team format of four players. The entry fee of $50 per person covers food and beverages on course, a donation to the Wish4Fish Charitable Trust and prizes.
Play begins at 12.30pm with spaces available in the field to support the charity that organises fishing trips for people with disabilities.
Wish4Fish founder Bryce Dinneen is grateful for the support received from Holland Beckett Law to make the golf day a reality.
"This is a new platform for us to engage with support of businesses and the general public out there to on board with the charity. It is a chance for us to tell them our story, to raise our profile and also to raise some funds from the event," says Bryce.
The Wish4Fish Charitable Trust continues to grow and to help people from a wide cross-section of the community who have issues going on in their lives.
"We are continuing to grow momentum around the trust's goals. One is to get people out on the water. Last week we had 28 clients lined up to go out for the week but due to the high westerly winds we only managed to get nine out.
'The boat that we hire will sail back down from Auckland in March and we will look to take another 20 to 30 people out.
"We are set up to take physical disabilities, people in wheel chairs, strokes, amputees but also people with mental illnesses such as depression, bipolar and schizophrenia, plus financial hardship as well."
Golf tournament entries: email bryce@wish4fish.co.nz before 10am.
More on SunLive...