McDonald's replace Happy Meal toy with books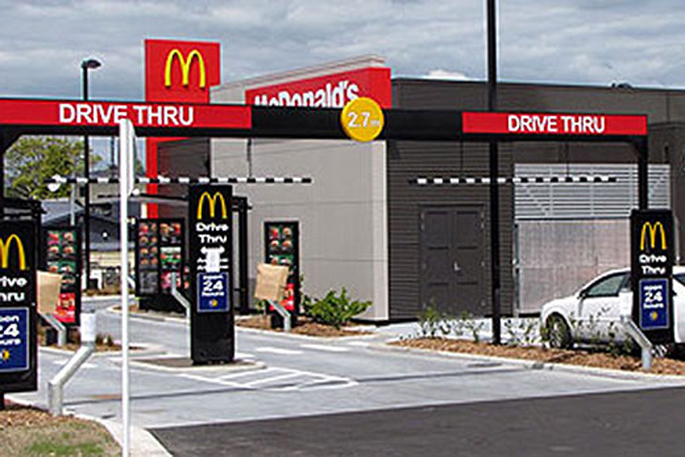 McDonald's is now handing out Roald Dahl's entire collection with its Happy Meals.
The fast food chain will be dishing out 800,000 copies of the books with every kids meal purchased in New Zealand to encourage its young diners to read more.
"The Happy Meal Readers programme is all about helping parents to get their children to enjoy reading," says the director of marketing at McDonald's New Zealand, Jo Mitchell.
Over six weeks, Kiwis will be able to collect some of the author's most popular titles one cheeseburger - or wrap - at a time.
"The Roald Dahl characters are ones that many parents will have enjoyed growing up, and it's great to play a part in introducing them to a new generation."
Replacing the highly sought-after toy in the box, titles such as BFG, Lucky Charlie Bucket, Brave Little Sophie, Wonderful Willy Wonka, and Marvellous Miss Honey and Matilda, will all be available to collect.
The books will feature illustrations by Quentin Blake and various extracts from the books.
In 2017, the restaurant added fiction and non-fiction books to the list of Happy Meal toys available for distribution. They acknowledged the need to move away from gendering toys placed in the children's meal.
A recent survey conducted by The Progress in International Reading Literacy Study (PIRLS) found that primary school children's literacy levels have significantly decreased in the last five years and 40 per cent of Kiwi adults are unable to read at a day-to-day functioning level.
The New Zealand trial is a replica of the successful campaign that ran in the UK in late 2018 and distributed 14 million books over just six weeks.
Six-week schedule for book distribution:
January 24 - January 30: Fantabulous BFG
January 31 - February 6: Amazing Matilda
February 7 - February 13: Lucky Charlie Bucket
February 14 - February 20: Brave Little Sophie
February 21 - February 27: Wonderful Mr Willy Wonka
February 28 - March 6: Marvellous Miss Honey
More on SunLive...