Tauranga being taken on a classical journey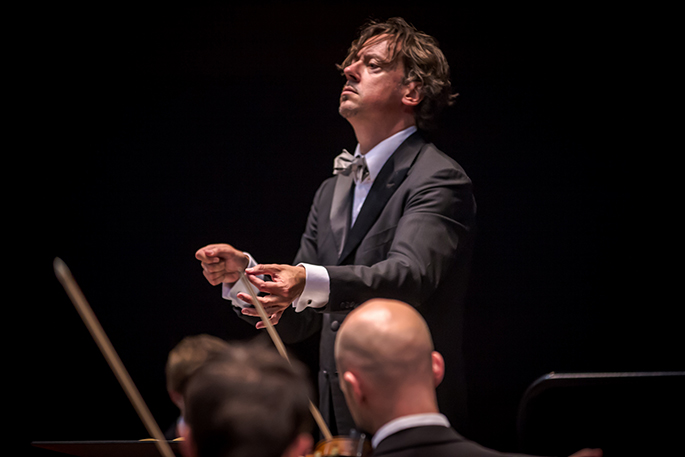 The New Zealand Symphony Orchestra (NZSO) is bringing their classical journey show to Tauranga on February 20.
The performance, in association with Ryman Healthcare, is part of the podium series led by NZSO Associate Conductor Hamish McKeich.
"I'm excited to tour this programme around the country with the Orchestra. This is bright and cheerful music for summer which will appeal to both regular concert-goers and those hungry to experience the NZSO for the first time. They won't go away disappointed," says Hamish.
Viewers will experience pieces from the 1730-1820 classical period, including the works of Rossini, Haydn, Prokofiev and Brahms.
Audiences are taken on a journey, with Rossini's L'Italiana in Algeri (The Italian Girl in Algiers), opening the show, which Hamish believes compliments the classical pieces following.
Hamish admires the work of Haydn, whose music is central to the classical journey performance.
"Haydn is the father of the symphony and his Symphony No. 104 London, the last symphony he wrote, has influenced many composers. He's inventive and he moves from one interesting idea to the next. He was always taking risks. It's witty and wonderful music," says Hamish.
The journey continues as viewers are introduced to Prokofiev, who Hamish says wrote his Symphony No. 1 Classical Symphony in the style of Haydn.
"Prokofiev's First Symphony is brilliant and equally inventive. While inspired by Haydn, it's distinctly Prokofiev and full of beautiful lyrical melodies."
To close, Brahms Variations on a Theme by Haydn, which is known to be one of Brahms' most popular pieces, rounds up the classical journey.
"Brahms doesn't copy Haydn so much as turn it into a Brahms' piece. Each variation has its own character, and all based on that one theme. It's a stunning composition,"
The Baycourt Addison Theatre in Tauranga is one of nine venues around the country that will host the classical performance summer tour during February.
More on SunLive...