Black-bill gull deaths worry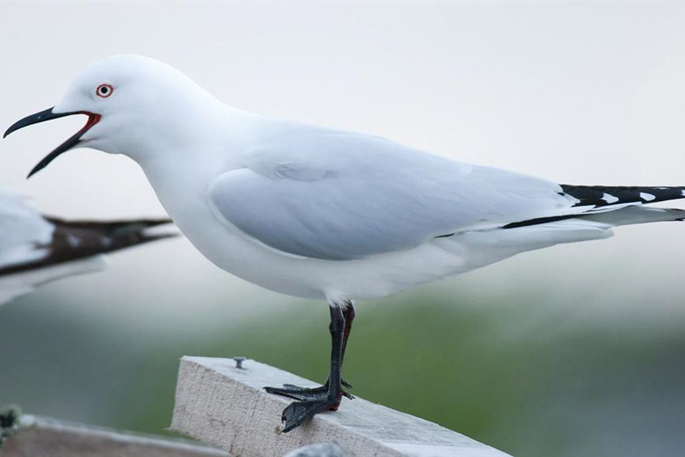 The deaths late last year of several black-billed gulls/tarāpukam, one believed shot, is worrying Rotorua's Department of Conservation.
Five critically endangered black-billed gulls were found dead in a protected breeding colony at Sulphur Bay on Lake Rotorua's southern shores in November.
The deaths are being treated seriously. Though not in a densely populated area, the lake edge is not far from popular tourist resorts where the birds are homed.
DOC said in a statement at least one of the birds was shot, though no detail why the other four had died was provided in the statement.
Mariana Te Rangi, DOC senior ranger (biodiversity) says it was hoped this season would be a successful one in the Sulphur Bay breeding colony.
"For several years now, the black-billed gulls have been unsuccessful in their breeding efforts," Mariana says.
"It is really disappointing that a few people do not value our native species enough to respect them or the efforts our community have put in to contribute to their protection," she says.
"This behaviour pushes the species one step closer to extinction."
Mariana says DOC's volunteers "keenly" felt the loss of the gulls.
"The effort they have put into their protection has been huge over many years."
The black-billed gull is found only in New Zealand.
Its population decline is so marked that it has drawn comparisons with the same threat level as the kakapo.
People found disturbing, distressing and killing the black-billed gulls committed an offense under the Wildlife Act, 1953, and could face prosecution.
Anyone with information regarding the deaths or who witness harassment of protected wildlife should report such activity to DOC via the 0800 DOC HOT line (0800 362 462).
More on SunLive...