Residents still without power after crash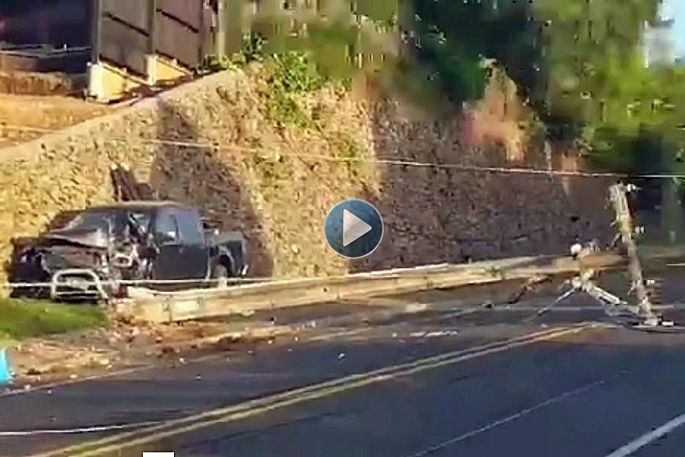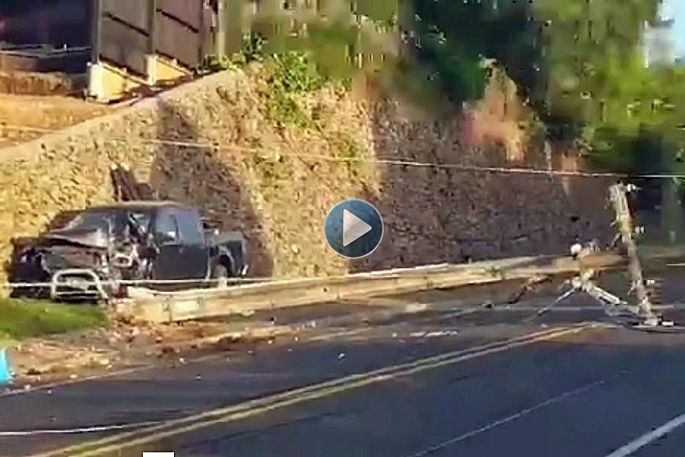 Click the image above to watch the video
Residents in the Tauranga suburb of Brookfield are still without power following this morning's crash.
Power went out at 6.47am after a vehicle hit a fence and two power poles.
According to the Power Co website, 279 properties are still without power.
One resident in the area, Chad George says he woke up to a loud smashing sound, then to massive bangs from the power lines hitting the road.
"I went outside to see if anyone needed help and saw the power lines and two power poles all over the road and a Ute smashed up.
"It was wedged between a wall and a fallen pole, with the driver and passengers up the hill safe."
A police spokesperson says the driver sustained minor injuries.
It is unknown when power will be restored in the area.
More on SunLive...