Winners announced for Trustpower photo competition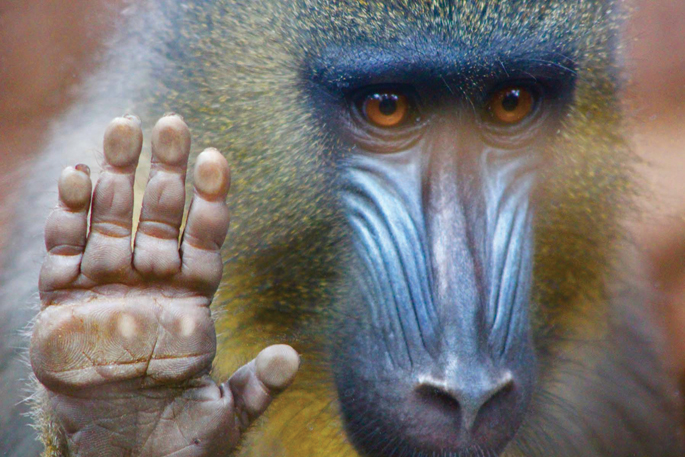 Judges have announced Janet Barratt and her photo 'Trapped' as the first place winner of the 2019 Trustpower Photographic Exhibition, awarding her $5000 in cash in the third year of the region's largest outdoor photographic exhibition.
Friday night's prize giving saw the announcement of the top 20 finalists including the top three who share the $10,000 cash prize pool and features in The Weekend Sun and UNO. Magazine. Winning photos will also be sent to Tauranga's sister city Hitachi, Japan to appear in a photographic display.
Project Manager Sally Cooke says the judges had a challenging task narrowing down the top 20 images.
"We had over 3600 entries which is a 75 per cent increase from last year. This is a fantastic result but makes the judge's job incredibly difficult," says Sally.
This year's judging panel comprised Carolyn Schofield from Trustpower, Jenny Rudd from UNO. Magazine and Millie Newitt from Downtown Tauranga.
"The Trustpower Photographic Exhibition is such an amazing showcase of talent and beauty," says Millie.
"Being a judge this year was an unreal experience and I've been blown away by not only the high number of entries, but by the calibre!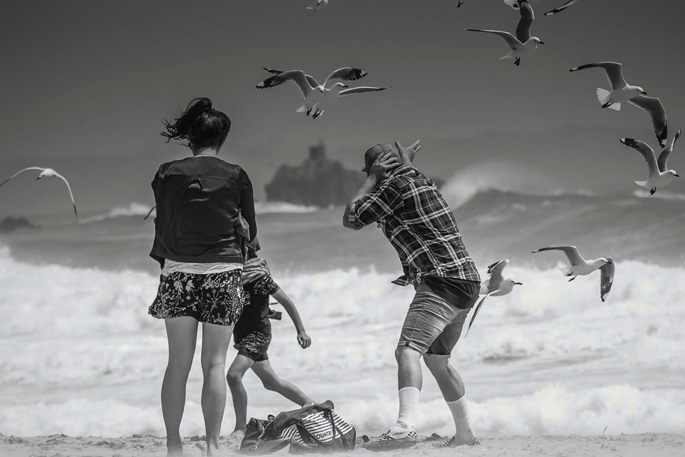 'Strictly for the Birds' by Chris Taylor. Second place - 2019 Trustpower Photographic Exhibition.
"There were so many exceptional images entered and I can see that this year's exhibition is going to bring joy to many people."
The winning photograph, captured by Janet Barratt, was a stand out for the judges.
"Of all the photos I looked at, this one made me feel the most intense emotion. What a beautiful, honest and authentic image where the photographer has found beauty even in captivity, it is such a raw and true moment" says Millie.
This year's theme of 'Finding Beauty' played an important role in selecting the winning images.
Jenny Rudd says this theme was a wonderful thing to be on the lookout for.
"Our three finalists found beauty in humour, nostalgia, sadness, order, chaos, nature, animals and people," says Jenny.
"It's one thing to look around and see beauty with your own eyes, but it's quite another to be able to capture and present it in a way that makes those who see it, feel something stir inside them. This year, our judges were drawn to images which told a story of the beauty they found."
The second and third place images, 'Strictly for the Birds' by Chris Taylor and 'Military Display on Waitangi Day' by Joshua Hodgson, also received exceptional praise from the judges.
"I love the energy and movement in Chris's photo. Many of the images entered were beautiful but static. This image really stands out because of the feeling of energy that it has captured and the story that it tells. It's about the beauty of raw nature" says Carolyn Schofield.
"The gentle humour in Joshua's photo makes this photo stand out. There is lots of visual interest and the composition holds your attention."
Janet's winning large-scale image, sponsored by Priority One, features alongside the 19 other finalists in the Bay's largest outdoor photo exhibition which opens tonight on The Strand and acts as a showcase of New Zealand's creative talent.
Sally Cooke says the exhibition brings such a buzz to the city centre.
"We just love bringing this exhibition to life every year and seeing the excitement on people's faces as they walk up and down The Strand, admiring the photos.
"I wish we could showcase all of the photos as there were so many amazing entries. We will be creating a digital library and sharing this through Downtown Tauranga's website and social media, so there are opportunities to view more than the top 20 photos."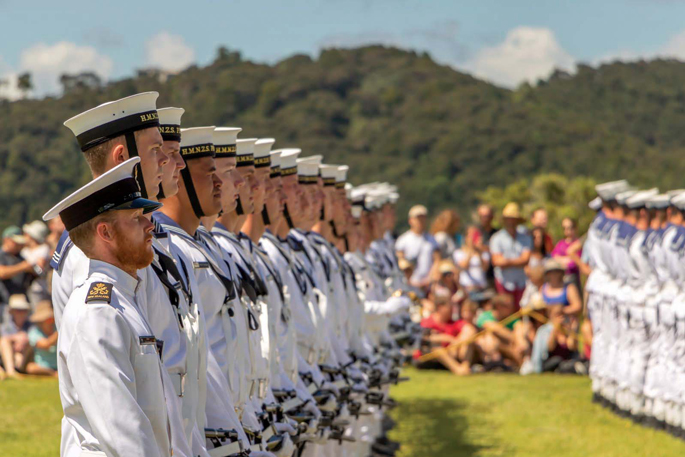 'Military Display on Waitangi Day' by Joshua Hodgson. Third place - 2019 Trustpower Photographic Exhibition.
This year's full list of winners:
First Place:
Janet Barratt - 'Trapped'
Second Place:
Chris Taylor - 'Strictly for the Birds'
Third Place:
Joshua Hodgson - 'Military Display on Waitangi Day'
Highly Commended (in no particular order)
Chris Bold - 'Unearthing a Hangi'
Elijah Tay - 'Soar'
Robyn Hay - 'Day's End'
Andrew Ogilvie - 'Koi Perspective'
Jaymie Donovan - 'Pure Joy'
Olga Macagon - 'Mama I Love You'
Andy Belcher - 'Flower Power'
Ilan Wittenberg - 'Jorja'
Werner Kaffl - 'Whirlpool'
Fiona Violich - 'Caught in a Kete'
Sam Murdie - 'Life of a Dog in Summer'
Rob Duncanson - 'Fading but Still Beautiful'
Emma Soffe - 'Take a Moment'
Rob Duncanson - 'Rural Castle'
Jahl Marshall - 'Pick Me'
Kyle Barnes - 'Innocence'
Elijah Nino Mondero - 'Resting Pigs'
More on SunLive...