Councillor addresses complaints of urban space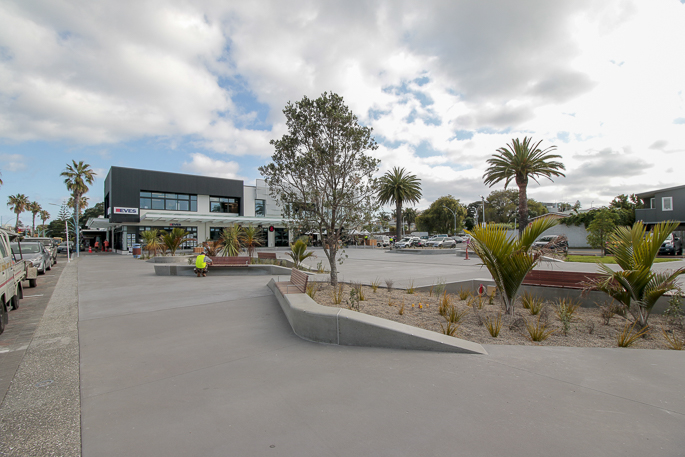 Backlash over the development of the urban open space on Mount Maunganui has prompted Councillor Leanne Brown to try and set the record straight.
People have complained it's a waste of money, there's a lack of car parking space, the amount of concrete is an eyesore and have questioned where the promised greenspace is.
Leanne, the Deputy Chair of the Community and Cultural Committee, says there's misinformation about the development.
"I acknowledge the complaints, concerns, problems and queries regarding the old Phoenix Car Park," says Leanne on her Facebook post.
"It is not complete yet. There is more grass, planter boxes and shade trees to be planted.
"I will ask about more shade and seating."
She has also addressed what she thinks are some of the misconceptions about the urban open space development.
"It is not and never was intended to be a 'green space' as we have plenty of parks already," says Leanne.
"It was always consulted on as an 'urban open space' with some grass.
"It is not and never was going to be a 'skate park'.
"I'd rather young kids scoot or skate around the space in the interim than be indoors on devices.
"There is a water feature that will soon be operational. This will deter skateboarders and create ambience.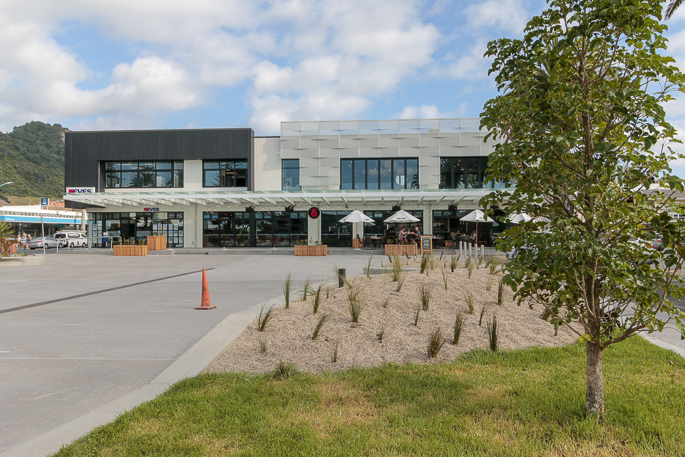 "The toilet block will be refurbished in Feb/March as part of this project."
Leanne has also acknowledged the cost overrun of the development.
There's a half a million dollar budget blow out, over the initial two million dollars approved by the council.
She says once the council makes a decision on a project it becomes 'operational' and is managed by staff and contractors etc.
"It only comes back to us when something goes wrong ... and it did," says Leanne.
"The ridiculous budget blow out meant more concrete and less features and we are bitterly
disappointed with the end design.
"It was paid for by Developers Contributions not ratepayer funds. (The disappointing budget blow out that we knew nothing about, had passed the point of no return!)
Leanne says there's a legislative requirement that Developers Contribution can only be spent on a limited public amenity.
She says it can't be spent on things like toilets or playgrounds.
"It must be open space and in this case, had to be spent in the Mount North area," says Leanne.
"The Developers Contribution needed to be spent by 2021 or returned to the developers ... many who built the high rises (that leak) or no longer operate, sold, moved on and are not contactable.
"The urban space is designed to accommodate events, which Mount Mainstreet advocated heavily for.
"The weekly Farmers Market is back their soon.
"New car parking spaces were created to replace those in the car park."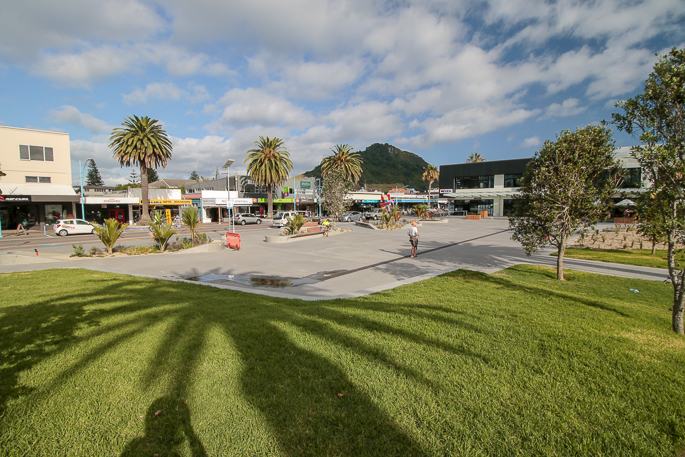 More on SunLive...