Tauranga's first women's shelter to open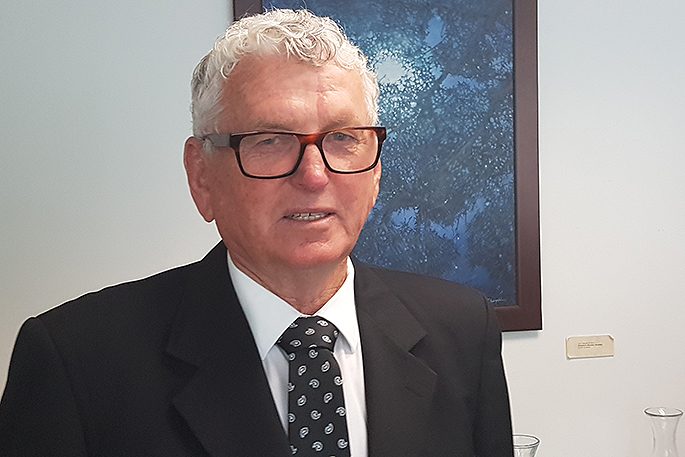 Tauranga's first women's shelter to help homeless women, is almost ready to open its doors, but is still seeking assistance from businesses.
It's one of the initiatives to get homeless people off the streets with businesses concerned about beggars on their door steps.
Awhina House- meaning hear, protect and nurture - is a 12 bedroom place in the Avenues.
The address is not being publicised to protect the women who will be staying there.
The people behind it are The Community Angels from He Kaupapa Kotahitanga Trust Tauranga.
Trust chairwoman Angela Wallace says their goal is to provide a safe place to sleep for homeless women in Tauranga and help them get back on their feet.
The shelter has the support of the Tauranga City Council and a number of local businesses.
Councilor Terry Molloy last year led the introduction of a by law that bans begging and rough sleeping within 5 metres of public entrances to retail or hospitality premises in Tauranga city CBD, Greerton and Mount Manuganui.
That comes into force on April 1st.
He says the council is providing 40 thousand dollars towards the project.
"Women tend to be the hidden homeless, there are a number of them out there sleeping rough, but they keep out of sight," says Terry.
The shelter is in set up phase and Angela say they will be happy to hear from any local businesses who would like to help.
"We are particularly interested in businesses who could provide furnishings and services like installation of security systems and security on site to help us open our doors sooner," says Angela.
"We will also need assistance with ongoing ground maintenance work."
Angela says because they are working with the homeless on the ground, they know a lot of homeless women personally.
"We've noticed a rise in the number of women sleeping rough and they are of all ages," says Angela.
"There are eighteen, nineteen year old teenagers, women in their twenties and older women.
"There's a woman we know really well, who's in her mid-sixties living in a tent.
"It's not OK to have our grandmas, sisters and daughters living rough on the streets."
Tauranga Chamber of Commerce says people sleeping rough and begging at entrances of business premises is still a problem.
Chief Executive Stan Gregec says it may have quietened down in Greerton, but over the summer period there seems to be quite a few more beggars and people sleeping rough in the CBD.
More on SunLive...