Foreign car firms say stink bug measures need work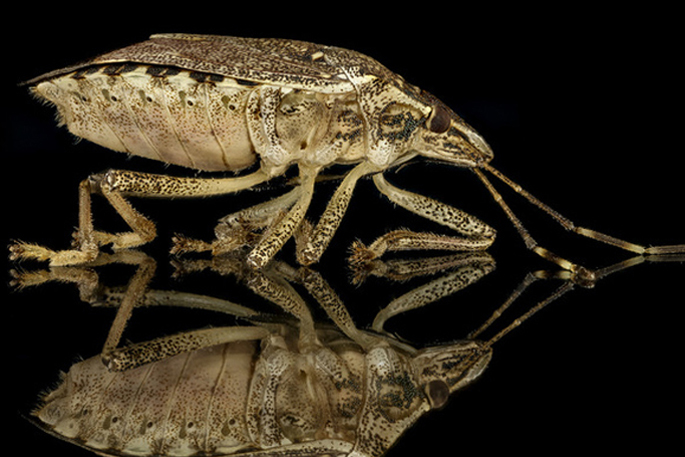 The biosecurity rules intended to keep the stink bug pest out of New Zealand are ineffective and inconsistent, an international car shipping company says.
The Brown Marmorated Stink Bug, a crop pest that poses a significant biosecurity threat, could have a devastating effect on the fruit, vegetable and wine industries if it took hold in New Zealand.
With 127 ships, Scandinavia's Wallenius Wilhelmsen dominates global vehicle movements by ship, and its vessels have been among five turned away from New Zealand ports at huge cost after stink bugs were found.
The company's chief commercial officer, Simon White, says only 16 countries, classified as 'high risk,' have to have their goods treated for stink bug infestation before they could be shipped to New Zealand.
Simon says the criteria for defining a country as 'high risk' had also been not been clearly defined, and the regulations needed to be strengthened.
"We will of course make sure all of the cargo we are loading is in accordance with the regulations, and in fact we go over and above that," he says.
"The fact that stink bugs are still being found on cargo when it ultimately arrives in New Zealand, is to us a clear sign that the regulations as they stand today are not fully effective, and in that sense that more countries should be included in that regulation," he says.
Simon says unless regulations improve there would be a continued risk to the agricultural sector, as well as delays of cargo essential to the rest of the economy.
The Minister for Biosecurity, today visited biosecuirty staff in Tauranga who had been completing precautionary trapping work over the summer, after a lone male stink bug was detected in the area in December.
In a statement Damien O'Connor says he had asked Biosecurity NZ to investigate new ways of dealing with the increasing threat posed by the Brown Marmorated Stink Bug.
Damien says this included taking a fresh look at the facilities where containers of imported goods were initially emptied and checked for biosecurity risks.
"We will do what it takes to keep pests like the Brown Marmorated Stink Bug from establishing here," he says.
More on SunLive...