Bay's Curtis leads Spirit on upward curve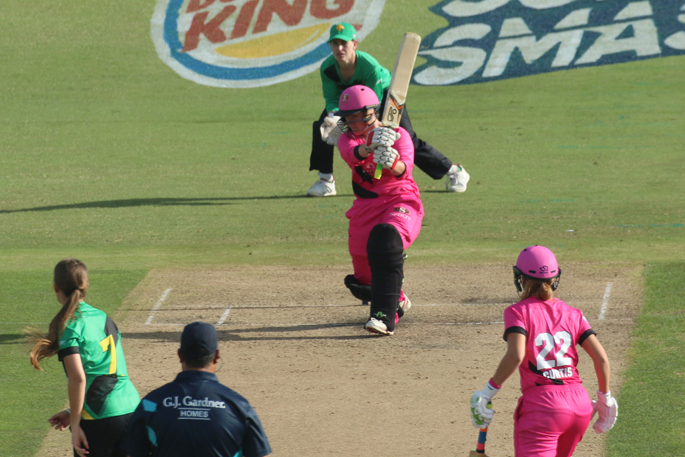 For the Bay of Plenty's Sam Curtis, captain of Northern Spirit in the women's edition of the Super Smash T/20 competition, it's been something of a breakthrough season.
Results have been mixed, but the fact they've had unprecedented exposure for women's cricket, including for the first time playing double-headers with the men's teams on some of the country's iconic grounds, has made it a memorable summer.
"We just want to make more people aware of the fact we do play cricket and we can play all right," says Sam - 2016-18 White Fern, Bay of Plenty Cricket board member and full-time practicing lawyer at Tauranga's Cooney Lees Morgan.
"It's been fun travelling around with the boys as well and playing on all the first-class grounds, which we haven't historically been given consistent access to.
"They wanted to make us equal with the men, so it was pleasing and it worked, I think.
"Everyone just loved it, and they enjoyed being part of it. It really felt like a spectacle, and an occasion which women's cricket had never been before in New Zealand, so it was great."
Wins in four of the nine completed matches left the Spirit fifth in the six-team competition, but turning around a couple of close losses would have put them in the frame to make the final.
A poor run in the initial phase of the competition in October, after an eye-catching opening win over the Wellington Blaze – who had White Ferns stars Sophie Devine, Rachel Priest and Amelia Kerr in their line-up – left them out of the running as the Super Smash resumed at Christmas.
But three wins out of five in the second phase testified to the progress they made in the season under Sam's leadership.
One of those wins was over the Canterbury Magicians, who have gone on to make the final.
"Any win over Canterbury is a highlight," says Sam. "It was quite a satisfying win, especially down at Hagley in front of their home crowd."
That and their early triumph over Wellington were highpoints, along with their televised win over Central Hinds at Bay Oval.
"It's always good to win at home, and on TV too, so that was pleasing."
Putting it all together regularly on the day is the key to improving numbers in the W column, she says.
"We've certainly got the ability, but it's just our consistency.
"We showed in the games we won that we can put together complete performances, so there's certainly positives to take out of them," says Sam, whose personal season highlight was 60 off 49 balls in an early-season loss to the Auckland Hearts.
While established stars Katie Gurrey, Bernadine Bezuidenhout, Irish international Eimear Richardson, Alisha Rout and Tauranga-born Kate Anderson have been doing the bulk of the heavy lifting, Sam says she's looking forward to the impact Tauranga teenagers Nensi Patel and Brianna Perry are expected to have.
"It's exciting that players that young are able to compete and fit into a first-class team. That just goes to show that, in another four or five years, it's going to be a pretty strong side."
And if the water-cooler talk is any indication, it's likely to be a well-supported side too.
"I had people around work come up to me and say they saw us playing, and even one of the guys at his kids' school cricket game overheard other parents talking about the women's game on telly, so it's great that it is getting out there."
More on SunLive...