It's a job hunters market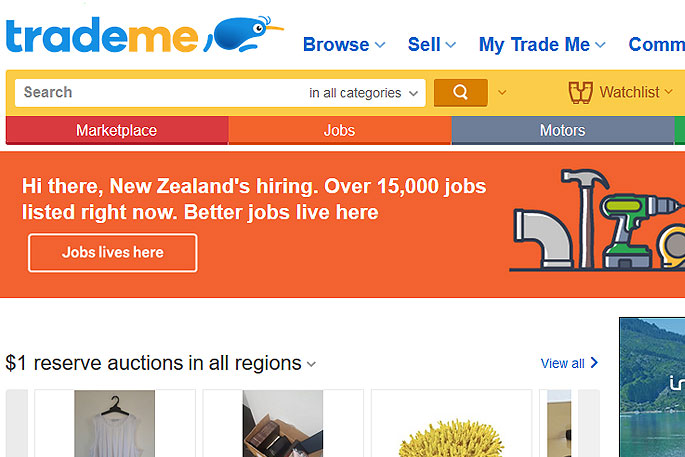 The Bay of Plenty and Waikato workers have fared well when it comes to a rise in wages and the number of jobs on offer.
The latest figures from Trade Me Jobs, analyzing over 74,000 vacancies listed on its site, shows 2018 ended with the largest national average wage increase since 2015.
It rose 1.1 per cent year-on-year to $61,082.
Trade Me Jobs' Anna Miles says while the lift in wages is "modest" it's promising for employees after three years of stagnant wage growth.
"Wages in New Zealand have remained stubbornly low in recent years despite the cost of living in New Zealand increasing steadily during the same period," says Anna.
"Throughout 2018 Kiwis saw a spike in petrol, property and rental prices, with little change to their pay packets.
"But the last three months of 2018 saw an increase in listings, which means job seekers have more choice and employers will be working harder to get the best people.
"Employers are finding it tough to find the right people and they're having to put more money on the table to secure the candidates they want as the talent shortage continues.
"We expect to see wages rise more this year as employers try to woo the people they need away from their current jobs."
The average rate of pay in Waikato was $62,850 while in Waikato South it was $62,147.
Job listing in the Bay of Plenty rose by 6.6 per cent and in Waikato 9.1 per cent.
Auckland City continues to be the highest paying area in New Zealand at $72,299.
Overall Wellington is the highest paying region in the country with an average wage of $65,131.
That's up 0.4 per cent on 2017, followed closely by Auckland at $64,634, up 0.8 per cent and Taranaki at $58,687, up 2.9 per cent.
Anna says January and February are the biggest months for job hunters as thousands of Kiwis head back to work and decide to kick off the New Year with a new role.
"Those looking for their next step will be pleased to know it's a good time to be looking.
"With the average number of job applications down across the country, an increase in wages and more job listings, it's a job hunter's market."
More on SunLive...