Summer ice warning as rain threatens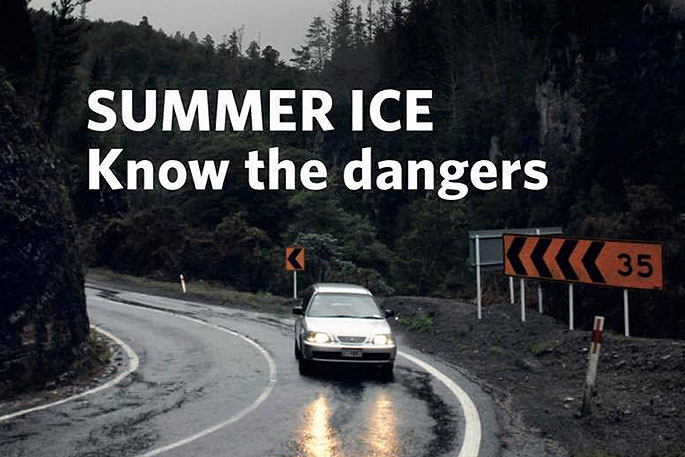 With rain threatening to fall in Tauranga today, motorists are being warned of the yearly phenomenon known as 'summer ice'.
During long dry spells, dust, dirt, oil and other materials build up on the road surface.
When it rains, the road surface becomes greasy, making it very slippery – the greatest risk to drivers being shortly after the rain starts, says a post on the Waikato Police Facebook page.
"The term 'summer ice' is used to describe these conditions that are similar to the black ice that you get in winter.
"Even a little rain after several days of dry weather can trigger these conditions, creating a potential danger for unsuspecting drivers."
Be summer ice smart by:
• keeping your speeds down on wet roads after a long dry period
• taking extra care on curves
• increasing your following distance from vehicles in front of you
• braking and steering gently
• allowing extra travel time in case you encounter summer ice conditions.
More info can be found here:
https://www.nzta.govt.nz/safety/driving-safely/summer-ice/
More on SunLive...