Steel box monitoring harbour tidal water levels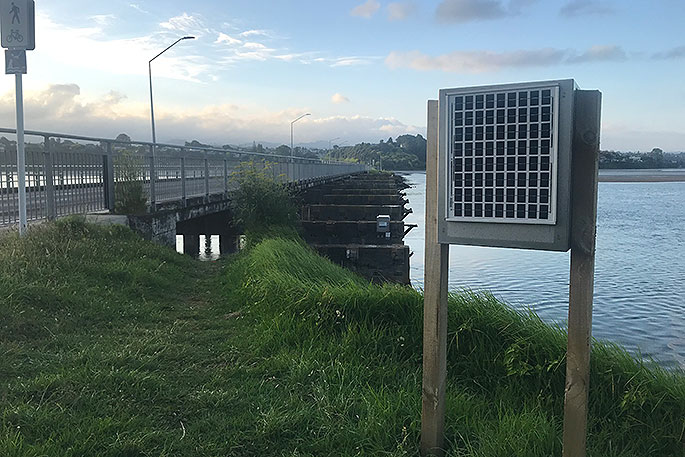 The steel box mounted on two pieces of wood and locked with a padlock near the Hairini Bridge is garnering a lot of questions from members of the public.
The box was noticed by Rosalie Liddle Crawford on Tuesday morning when she was videoing SunLive daily weather video.
It turns out the box is an environmental monitoring site. But for what?
"It's great to see people notice our monitoring sites and are keen to learn more. As part of the work we do, we have a range of monitoring stations and staff collecting all sorts of data to help us better understand the health of our environment, and any changes it may be experiencing," says Bay of Plenty Data Services Manager, Glenn Ellery.
"We share this data with councils, organisations as well as the public and can be viewed on our website."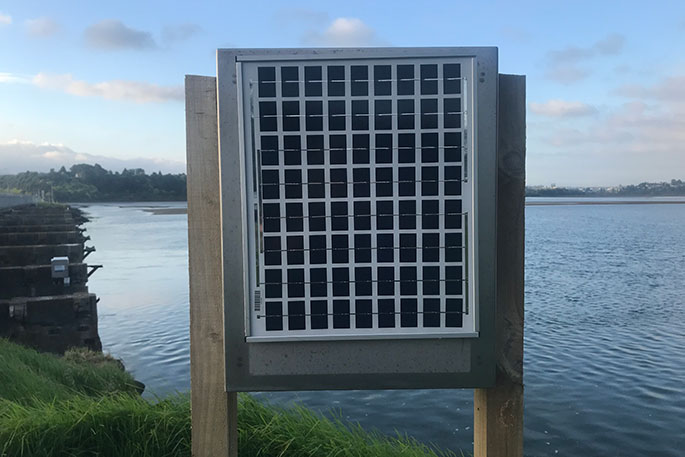 This particular site is monitoring tidal water levels in the harbour and has been in operation since 2001.
"We are gathering this data for Tauranga City Council who will most likely be using it for modelling and management purposes, however you will want to clarify that with them," says Glenn.
This data can be viewed by the public on the Environmental Data Portal. https://envdata.boprc.govt.nz/Data/DataSet/Chart/Location/DP186681/DataSet/Tide%20Height/ChartDatum/Interval/Latest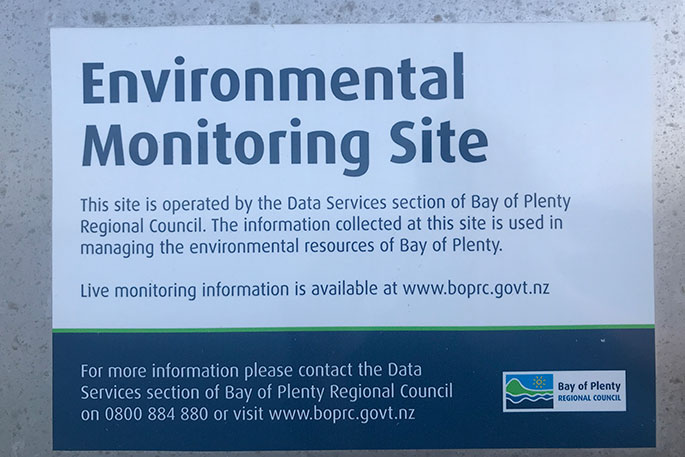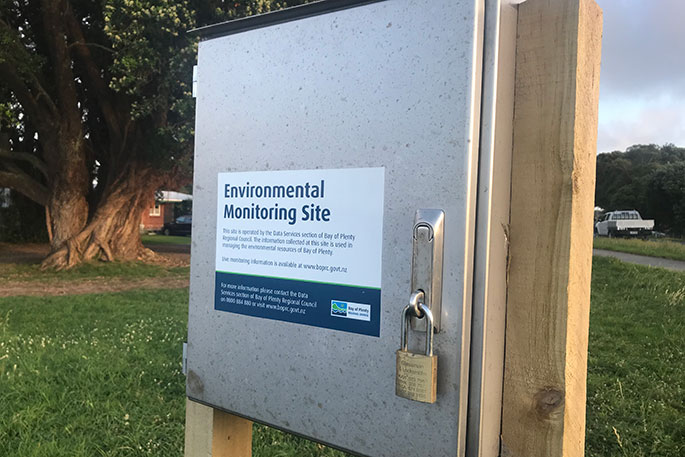 More on SunLive...