Police pleased at NYE behaviour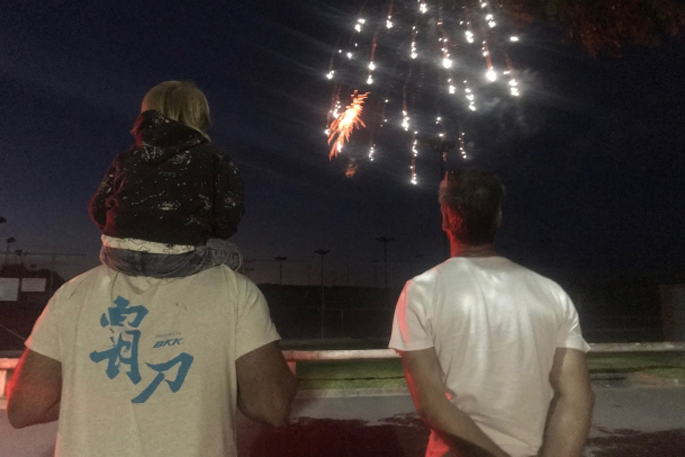 An uneventful night of New Year's Eve celebrations has been recorded for most of the country, with police saying they are pleased with behaviour nationwide.
No significant issues or incidents have been reported to police at any of the main New Year's Eve events or celebrations, according to a media statement released today.
"Police presence in the main areas was focused on preventing harm and ensuring revellers stayed safe while enjoying themselves.
"Police largely dealt with minor disorder incidents, liquor ban breaches and intoxication.
"Arrests that were made were mostly related to alcohol and disorder incidents."
Locally, no major problems were reported at celebrations in Mount Maunganui despite large crowds, says police.
A decision was made once again for no organised event to be held at Mount Maunganui Main Beach.
This meant Moturiki Island and Mount Drury were out of bounds.
In place of the Mount Maunganui celebrations was instead a number of midnight fireworks, launched from several locations across the city.
Family friendly events were hosted on the Tauranga Waterfront, at Gordon Spratt Reserve in Papamoa and at Fergusson Park in Matua.
Around the country behaviour was just as tame as in Tauranga.
"Large crowds at Rhythm and Vines were generally well behaved, with great cooperation between agencies and event organisers," says police.
"No arrests were made at Rhythm and Vines for the New Year period," says police. "A total of four arrest were made in the Gisborne area for disorderly offending."
Police say they are also happy with crowd behaviour at New Year celebrations across the Coromandel Peninsular.
"In Whangamata about 1000 revellers gathered to see in the New Year, who were well-behaved and returned home after celebrations.
"Across the peninsula, general issues were minimal and less than previous years, with a handful of arrest were made for disorderly behaviour offending."
Waihi, Whitianga, Pauanui and Tairua saw in the New Year with no issues, says police.
"Celebrations in Nelson Bays progressed well with most revellers being well-behaved.
"Trafalgar Street was the main attraction in Nelson where several thousand attended to enjoy music and festivities in good spirits.
"There were a small number whose actions resulted in arrests, with a total of 18 arrests in Nelson for drunk and disorderly type offending."
New Year celebrations in Canterbury were also generally well-behaved too, says police.
"About 1,500 people gathered in Hagley Park, with no arrests being made.
"Crowds were well-behaved in Akaroa, Hanmer Springs, Twizel and Timaru."
More on SunLive...