The first moments of 2019 are looking confusing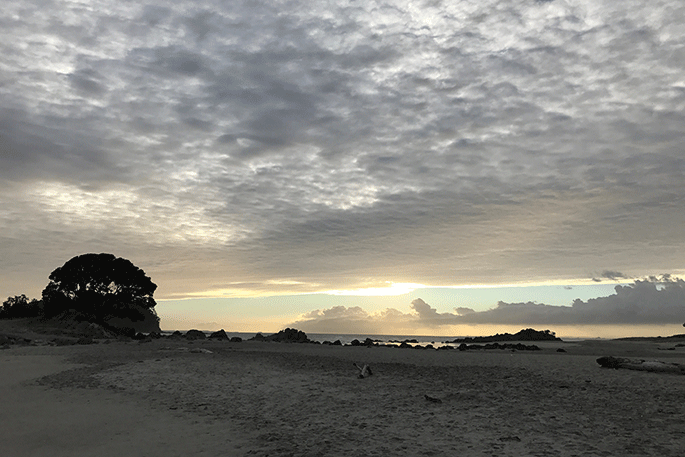 The weather appears to be a bit confused in the Bay of Plenty as we farewell 2018 and welcome in 2019.
Metservice is currently predicting dying westerly breezes throughout the rest of the day, followed by a high of 24degC at 6pm tonight, and sunset at 8.40pm tonight.
Tomorrow for the Bay is looking hopeful with morning cloud developing to clear skies, but the chance of heavy thunderstorms and rain looms for the afternoon.
But did we expect anything else, especially considering the kind of weather this year has brought?
The year started with the hottest month on record for New Zealand. Then, two ex-tropical cyclones brought widespread rain, resulting in the wettest February on record for Nelson and Blenheim.
A windstorm in April cut power to parts of Auckland for days.
In June, Christchurch recorded the second cloudiest month in the 70-odd years of observations, with Wellington similarly following suit with a gloomy month.
September saw a record-early tropical cyclone, Liua, the earliest named cyclone for the Southwest Pacific since reliable satellite records began 49 years ago. Many regions saw less than 40 per cent of their average rainfall during a dry October, before a wet November with some very low snow.
Finally, the year ended off with bang; thunderstorms flared up during November and December, with one day recording a staggering 33,218 strikes in 24 hours!

So, what does 2019 hold for us Kiwis? MetService are forecasting a benign start to the year.
"Cloudy periods and a few showers," as Metservice Meteorologist Tui McInnes sums it up.
"The weather for the coming week is not particularly exciting," Tui explains, "but that's probably exactly what many are wanting!"

The mixed weather means, depending on your location, you can expect a few good days as well as a few wetter days.

MetService are forecasting thunderstorms and heavy rain tomorrow. A risk of Severe Thunderstorms is forecast for parts of the North Island tomorrow, and MetService are reminding people to stay vigilant, in particular to be aware of potential impacts such as flash flooding. Further, a heavy rain watch is in force for the West Coast.
"In these situations, the timely reminder is for people to stay up to date with the latest weather information," says Tui.

"While it could be better, it could certainly be worse."
More on SunLive...