'Three B's' the leading cause of fires for campers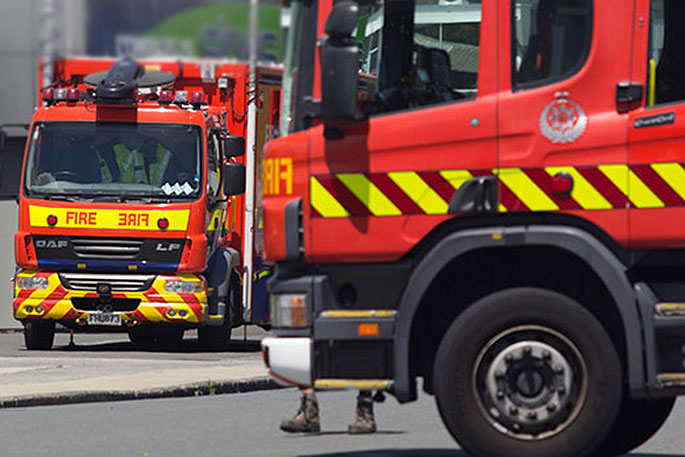 With the New Year approaching, what could be more quintessentially Kiwi than celebrating with friends on a camping trip or at a bonfire on the beach.
This summer season, Fire and Emergency New Zealand has created a list of its top tips for reducing unwanted fires over this period.
Weather experts predict that New Zealanders will need to layer on the sunscreen and don their hats this January as we're in for a hot, dry summer. While these conditions are perfect for beach swims, they also increase the risk of unwanted fires.
Across New Year's Eve and New Year's Day in 2017, there was a total of 240 national fires across the country, up from the 216 in the previous year.
Topping the list of fire causes were vegetation and outdoor rubbish burning. Another prominent cause of unwanted fires was from campfires and bonfires during the camping season.
"Kiwis need to take extra care this summer because each year we see a rise in unwanted fires during this period," says National Adviser Fire Risk Management for Fire and Emergency New Zealand, Peter Gallagher.
"Summer camping and New Year's Eve festivities are often accompanied by the 'three B's' - Bonfires, burn offs and BBQs."
Here are the top tips for safe camp fires and New Year celebrations:
Bonfires
Before you plan your New Year's Eve bonfire, check that you're not in a prohibited fire region and that you've obtained a fire permit if you're in a restricted fire region.
Once you've checked it's alright, make sure you have a way to extinguish the fire once you're finished with it. If you're on a beach - use water not sand. Sand will only insulate the fire and increase risk.
Burn-offs
If you're wanting to burn any vegetation this summer, head to www.checkitsalright.nz first to check the fire season status (open, restricted, banned) and to see if you need a free fire permit.
Barbecues
Before you start your barbecue or light your portable camp cooker, check the weather to make sure it isn't too windy as flames can be blown into the surroundings.
Fireworks
If it's windy or very dry, it's best to avoid lighting fireworks. If the conditions are suitable, light them in a wide-open area and make sure you have a bucket of water or hose nearby.
Check the fire status
When you're not sure whether it is safe to light a fire or if you need a free fire permit, head to www.checkitsalright.nz to find out.
To find out more about how you can reduce your risk of fire this summer, head to https://fireandemergency.nz/
More on SunLive...