Tauranga teens win friends of baycourt scholarship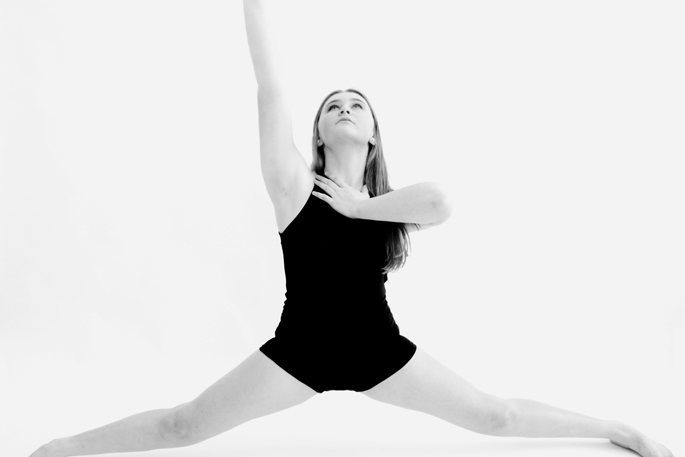 Tauranga teenagers Kaitie Bengston and Tanner Devcich have been awarded the Friends of Baycourt Annual Performing Arts Youth Scholarship 2018.
Supreme winner and dancer Katie, 18, of Tauranga Girls' College has won $2000 to put towards her tertiary studies in 2019, while runner-up winner and thespian Tanner, 18, from Tauranga Boys' College won $1000 to go towards his studies.
Now into its fourth year, the annual scholarship is awarded to Western Bay of Plenty secondary school students, aged 16 and over, who intend to undertake tertiary education in their chosen field of the performing arts in the following year.
This year 10 students from six Tauranga secondary schools applied for the scholarship and their applications were assessed by Baycourt manager James Wilson, Baycourt technical manager Dale Henderson, and FOB chair Anna Finlayson-Smith.
"Like previous years, again the calibre of the applications in 2018 was of an extremely high level and making our decision proved to be a rather challenging task due to the quality of all the 10 applicants," says Anna.
"Kaitie and Tanner have both been involved in a variety of areas of performing arts since a young age, and both have achieved outstandingly in their diversity of skills and their related academic achievements. They also have the drive to achieve success and Friends of Baycourt wish them both the absolute best."
Supreme winner Kaitie Bengston says she aspires to have a professional career in dance and in 2019 she will head west to undertake a two-year Diploma in Dance - Elite Performance at Transit Dance Studios in Melbourne, Australia.
"My ultimate goal is to because someone like Travis Wall, a choreographer who has incredible opportunities like hosting workshops, working on So You Think You Can Dance shows, teaching choreography at different studios around the world and performing when I can because I love it.
"When I think about this goal I imagine myself as a choreographer, sitting on a platform and looking out into a ballroom full of dancers, watching them perform and express their passion and love for dance - taking my choreography to a new level."
Katie says the FOB scholarship now allows her to further her dance training, and in turn, help transform her dream into a reality.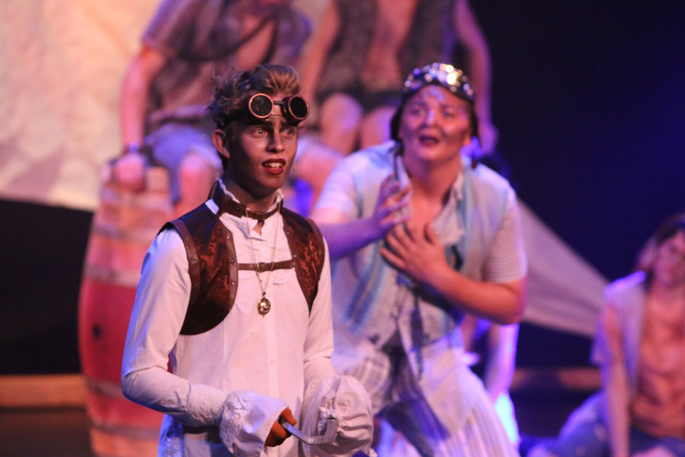 Friends of Baycourt Annual Performing Arts Scholarship 2018 runner-up winner Tanner Devcich. In 2019 the 18-year-old will undertake a Bachelor of Arts in Theatre and Film at the University of Victoria in Wellington. Photo: Supplied.
She thanked everyone who's supported and believed in her over the years, especially Dance Avenue director Amy Yorke and all her staff, Tauranga Girls' College teacher Caroline Gill, and her friends and family for "the constant encouragement and support".
"I also want to thank Friends of Baycourt for awarding me this scholarship, because of it I am one step closer to achieving my dream. I have loved living at Baycourt for the past eight years of my life doing what I love, I am grateful endlessly."
Runner-up winner Tanner says his goal for the future is to become an established member of the film industry and dreams of being in a position where he can "write, direct or star in films I am passionate about".
Next year Tanner will head south to Wellington where he will undertake a Bachelor of Arts in Theatre and Film at the University of Victoria.
"As a five-year-old I had an obsession with film, I would make and star in my own movies and stage performances for my family. But it wasn't until I started drama in primary school that I fell in love with theatre and ever since then, stage shows and theatre sports have made up majority of my time.
"The FOB scholarship will definitely help me with this goal as it provides more financial support to me in my endeavours, allowing me more time and resources to go towards furthering my creativity outside of study. I intend to write, act and film a lot outside of university as I know that is how I can build a real body of work."
More on SunLive...