Farmer's redevelopment final design approved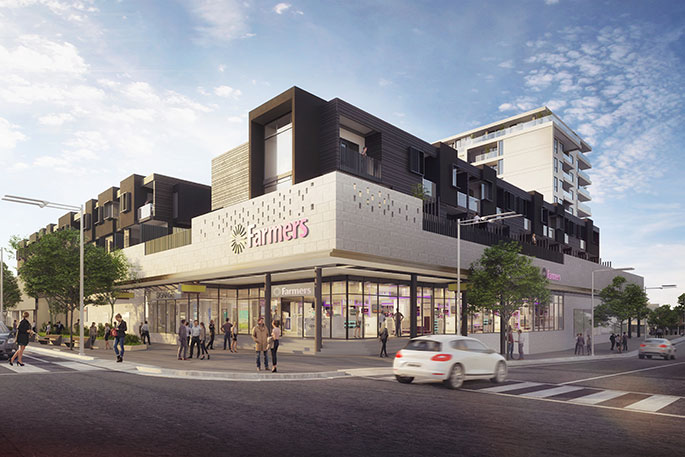 Tauranga's iconic Farmers' corner redevelopment is strengthening the city's CBD revitalisation after a resource consent variation has been granted by Tauranga City Council for an additional two apartment levels on the $130 million building.
Elizabeth Properties Limited – part of the James Pascoe Group that owns Farmers – announced today that the resource consent variation process has been successfully undertaken.
The final plans for the flagship project include 8000 square metres of retail on two podium levels, 23 townhouses and 96 high-end apartments in two towers and 322 car parks.
Elizabeth Properties Limited spokesperson Brett Nicholls is pleased that the project remains on schedule with the existing Farmers' building demolished and removed, and work started on the new building's structural foundations.
The retail and food and beverage aspects of the new building are still due to open in 2021, with the residential offerings opening later that year.
Mr Nicholls says that as the design and construction process progressed it became apparent that the extra height would better meet residential demand. A taller building would stand proud and provide an anchor at the southern end of the CBD.
"We have increasingly seen this project as a catalyst for positive transformational change in the Tauranga CBD," says Mr Nicholls.
"We believe Tauranga's CBD has a bright future, and we're willing to back that belief with this significant investment."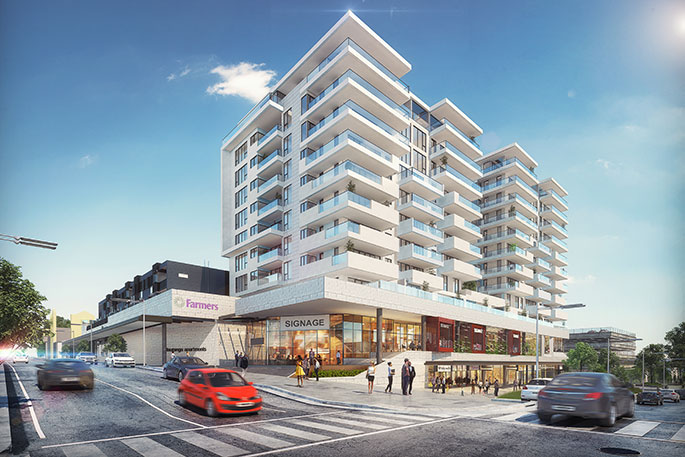 The project team has worked closely with planning, construction and landscape and urban design experts to ensure the revised design is appropriate in its CBD context.
"The architects have carefully revised the design of the apartment towers and chosen materials to maintain a 'Tauranga' aesthetic."
"We have a great team of locals working hard to realise the vision for Tauranga and we continue to work closely with the Council, other stakeholders and the local community."
Farmers stores are currently located at Tauranga Crossing, Tauriko and Bayfair Mall.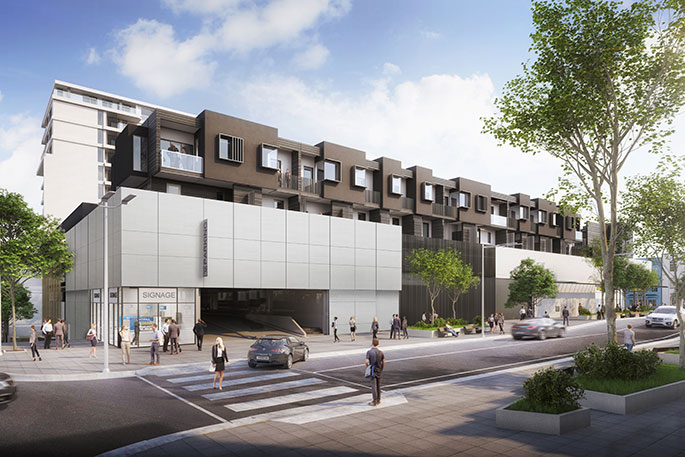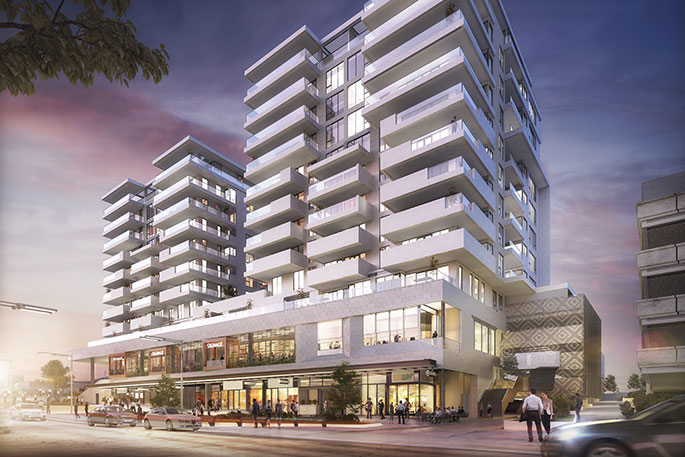 More on SunLive...