Youth Jazz Competition gets its own date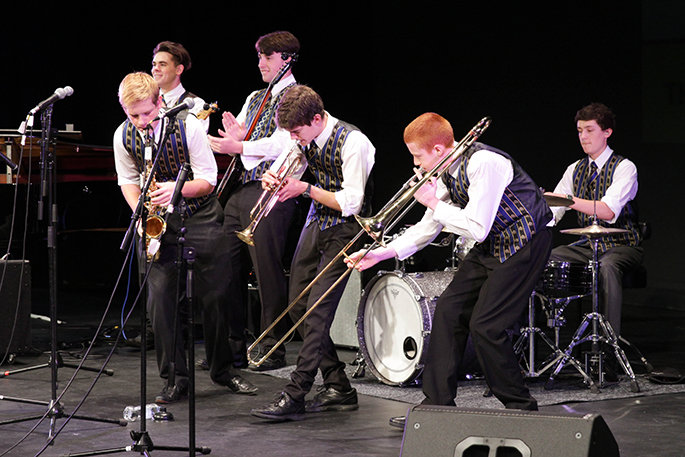 For the first time next year, the National Youth Jazz Competition will be held separate from the National Jazz Festival.
While the festival will be staged as usual on Easter Weekend, the National Youth Jazz Competition will be held two weeks prior on 5 and 6 April.
"After consulting with schools it became apparent that because Easter occurs within the school holidays it would be difficult to guarantee student availability," says National Youth Jazz Competition Manager, Liam Ryan.
"With big bands and combos it becomes challenging for teachers to assemble their best musical-line ups if students are unavailable to play."
Registrations are now open for the 2019 National Youth Jazz Competition which expects to draw over 300 students from all over New Zealand to Tauranga to compete for coveted Tauranga Jazz Society trophies, awards and prizes.
Past winners of awards include Hollie Smith, Nathan Haines and Lewis McCallum.
Liam Ryan is excited about the current state of jazz in schools.
"Thanks to the success of crossover artists like Snarky Puppy, Jacob Collier and Post Modern Juke Box jazz is at a new time high among young players."
Jazz is now a feature of the school music curricula with hundreds of big bands and jazz ensembles active in New Zealand schools.
Three New Zealand university courses now offer dedicated degrees in jazz study. Judges for the 2019 competition will be made up of panels from The New Zealand School of Music, University of Auckland and ARA under Head Judge, Dr Rodger Fox.
The 2019 National Youth Jazz Competition will feature the judges in performance with Sumo Jazz - a Tui Award-winning South Island jazz band made up of tutors from the ARA Institute in Christchurch.
"Jazz is very much alive as an art form," says Liam Ryan. "Student performances are often in the virtuoso realm and the new fusion of funk, soul, Latin and swing styles makes youth jazz really thrilling for audiences."
Tauranga Jazz Society President, Graeme Purches, says the increase in youth interest in jazz over recent years has been staggering.
"My last job involved turning up annually as a sponsor representative to the Otago Secondary Schools Music Festival in the Dunedin Town Hall, which was always packed out.
"That Festival has a whole section devoted to Jazz, which under the leadership of Calder Prescott, has grown year on year.
"For me, that was always the highlight of an already fantastic event. I encourage people to make an effort to see some of the performances by local and visiting students this year, which I am sure will be equally inspiring."
More on SunLive...