A past thundery week, wind and rain ahead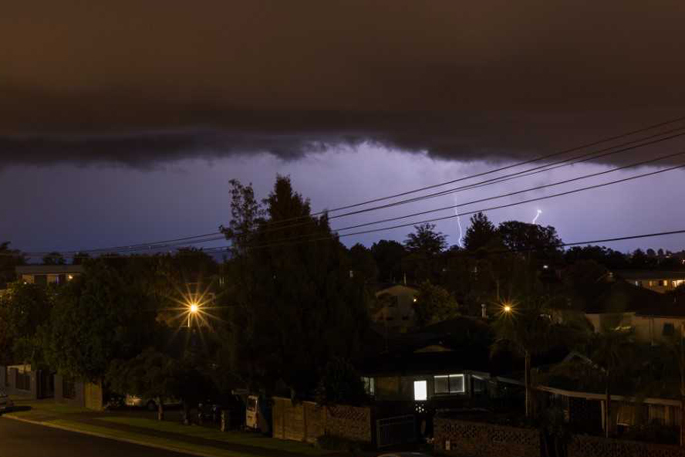 This weekend certainly got off to a bang, with widespread thunderstorms across the North Island were a spectacle, keeping some kiwis up until the early hours of the morning.
Localised flooding was reported following heavy downpours associated with the event. Large hail, continuous lightning and even a funnel cloud was witnessed near Taupo.
The thunderstorm risk carried into Saturday. Although not matching the astounding figures that were produced on Friday, plenty of lightning was still recorded alongside a few heavy showers.
MetService recorded a total 33,218 lightning strikes in the 24 hours from 9am Friday to 9am Saturday, a figure raising the eyebrows of even the most senior meteorologist.
Of these strikes 27087, over 80 percent of them, were over the land in the North Island.
"Friday was a classic case of all the ingredients mixing together for a volatile day of thunderstorms," says MetService Meteorologist Tui McInnes.
"We had cold temperatures up high in the atmosphere, calm conditions with sea breezes and warm moist air down here on the ground and of course, some good strong summer sun."
Luckily, respite is here from the thunder. Unfortunately, mother nature is replacing thunder with wind and rain.
"The calm conditions that helped exacerbate the thundery conditions have disappeared as a front moves onto the country from Tuesday," says Tui.
"And this is expected to bring some windy and wet conditions,"
However, most can still enjoy a settled start to the week, particularly the North Island which holds onto the nice weather for a few days.
Cooler temperatures may also be in store with some mid-week southerlies, particularly down south.
"We're in the summer months, so don't expect anything too nippy, just a bit cooler than this weekend," says Tui.
It is summer and MetService is reminding kiwis that the sun is in full force.
"Even if it's cloudy sunburn is still an issue, so slip, slop, slap and stay sun smart. Kai haumaru, stay safe," says Tui.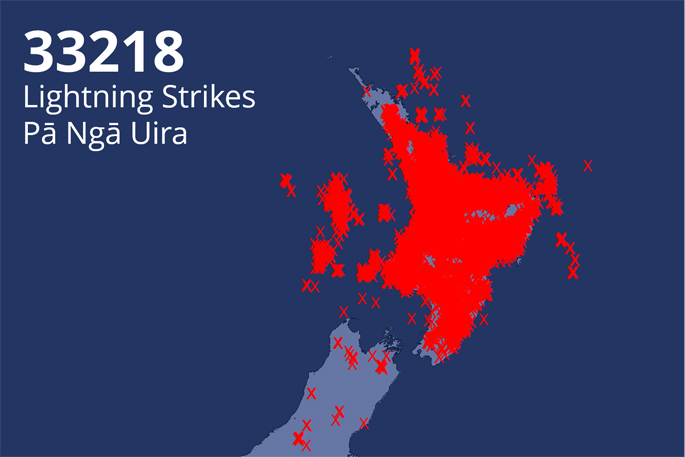 Lightning strikes in a 24-hour period from 9am Friday to 9am Saturday. Image: MetService.
More on SunLive...