Jazz legacy lives on for Tauranga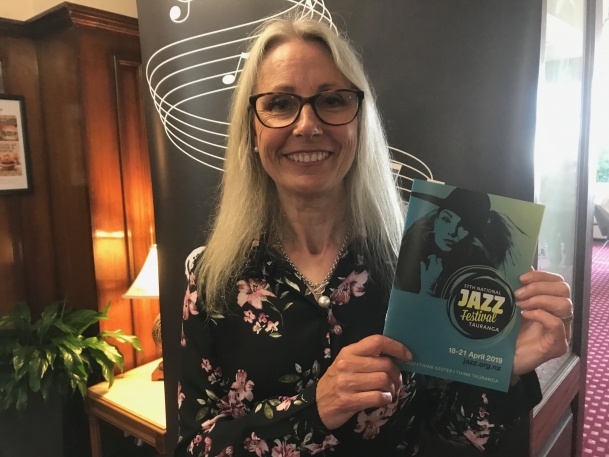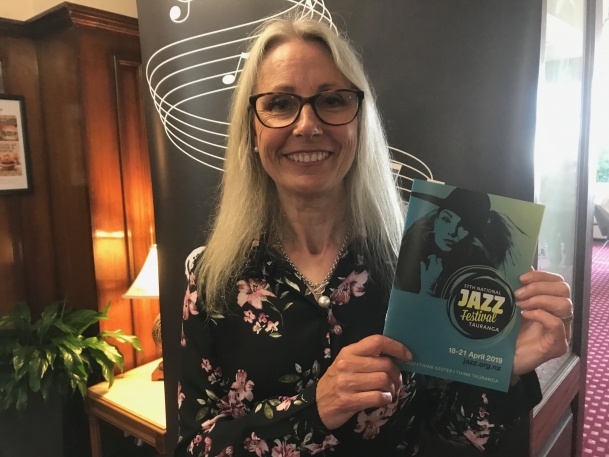 Click the image above to watch the video
The National Jazz Festival continues its legacy of showcasing performances from some of the best jazz musicians from right here in Aotearoa and around the world with the launch of the 2019 National Jazz Festival programme on Thursday December 13 at Hotel Armitage.
The launch featured Jeff Baker on drums, Wayne Melville on bass and Liam Ryan on piano, and was a combined Christmas party for the Tauranga Jazz Society.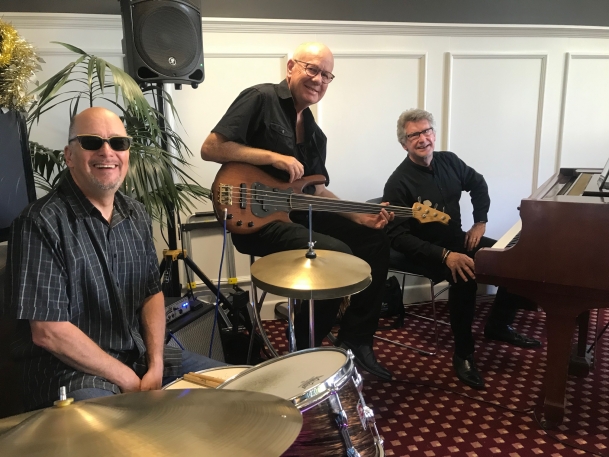 Jeff Baker, Wayne Melville and Liam Ryan
Tauranga Jazz Society President Graeme Purches welcomed everyone. Liam Ryan spoke about the National Youth Jazz Competition and General Manager Mandy Ryan presented the programme of events for the 57th National Jazz Festival, which will be held in Tauranga this Easter from April 18 to 21, 2019.
"There's something for everyone, from world-class jazz concerts at the Baycourt Community and Arts Centre, dancing at the Swing into Soul Hurricane Party, a Vintage Car Parade plus a two-day jazz party at the Downtown Carnival, sunset jazz cruises on the Kewpie, a jazz movie at Rialto, and uptown jazz at Hotel Armitage including a delightful Jazz High Tea."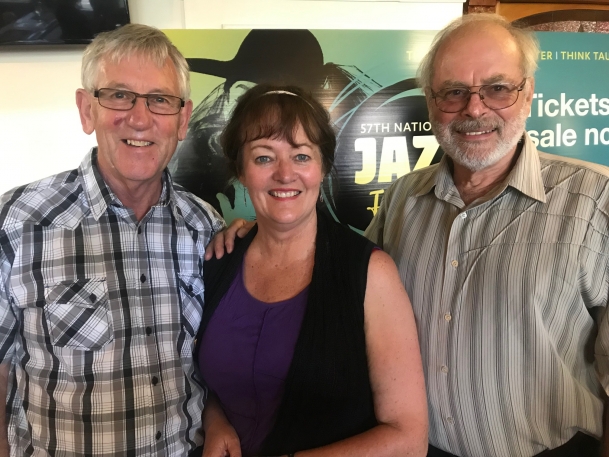 President Graeme Purches, secretary Andrea Meredith and Richard Bird at the National Jazz Festival launch.
"We will be welcoming visitors to Tauranga with Dixieland jazz from the Twin City Stompers at Tauranga airport on Friday afternoon and we have some new jazz events plus the well-loved crowd favourites like the Downtown Carnival and the high energy Hurricane Party. Tauranga is truly going to come alive with jazz over Easter."
Headline acts include New York saxophonist Dick Oatts with the New Zealand String Quartet under the musical director of Dr Rodger Fox, Hollie Smith presenting a unique jazz inspired concert, and a tribute to Aretha Franklin featuring Bella Kalolo and the Atmos.
The 2019 National Jazz Festival pays homage to New Zealand jazz featuring NZ's own master musicians who have performed around the world. Master trumpeter Kim Paterson performs with his quintet of virtuoso players, Jim Langabeer a driving force in the early days of the Tauranga Jazz Festival in the 1960s brings his contemporary Secret Islands Sextet in concert, and Antipodes the ocean spanning collaboration formed in Berlin featuring musicians from New Zealand and Australia.
For big band lovers there is a matinee performance from the popular Queen City Big Band. Those which like intimate jazz can settle into the X Space Jazz Club and enjoy a stunning tribute to Ella Fitzgerald and Sarah Vaughan from Allana Goldsmith. And piano lovers, can check out the jumping boogie woogie play off from Duelling Pianos.
Mandy Ryan says for the first time ever, the National Youth Jazz Competition will be held separate to the Festival.
"For 2019, we made the decision to hold the National Youth Jazz Competition prior to the National Jazz Festival due to the timing of Easter and the school holidays which created logistical problems for schools to attend."
The 42nd National Youth Jazz Competition will be held from 5-6 April 2019 featuring performances from secondary school combos and big bands as well as an evening concert on 5 April by Christchurch band Sumo Jazz with guest appearances by the competition judges.
Graeme says the Tauranga Jazz Society is grateful for the local support of Tauranga City Council and TECT.
"We rely on our community funders like Tauranga City Council, TECT, other Trusts and business sponsors to enable us to deliver such a legacy event – the National Jazz Festival has been part of the fabric of Tauranga for 57 years and is something worth celebrating. We hope Tauranga joins visitors next Easter, and turns out and supports this iconic event."
For more information visit www.jazz.org.nz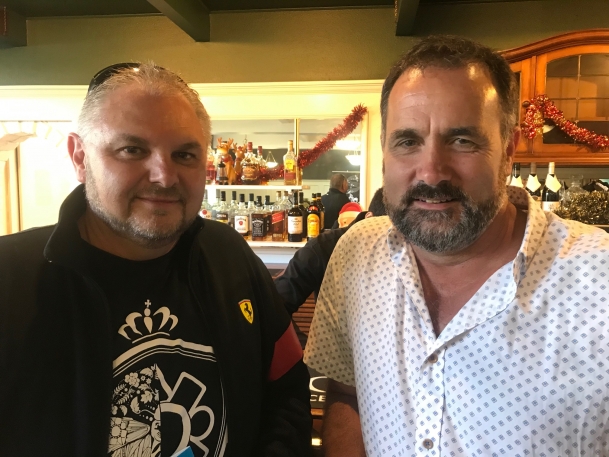 Ray Ward from NZ Sound withMarc Anderson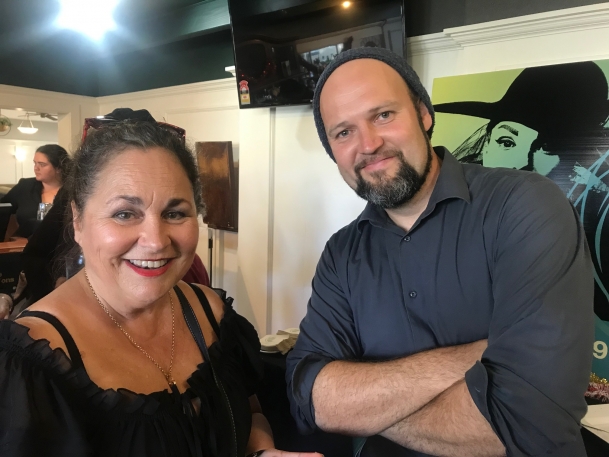 Janet Derbyshire and Tristan Hancock at the Jazz Festival launch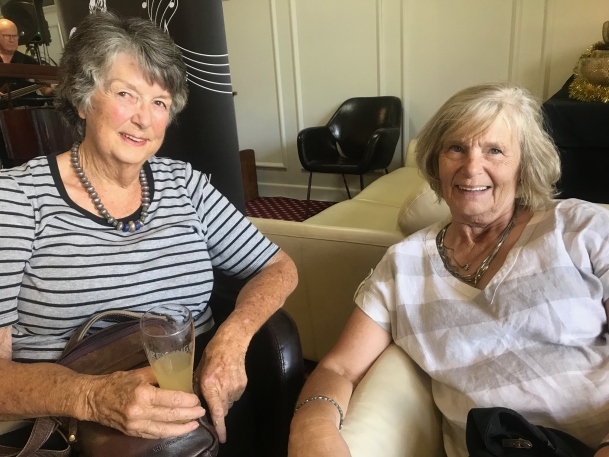 Anne Gawith and Lynn Hanson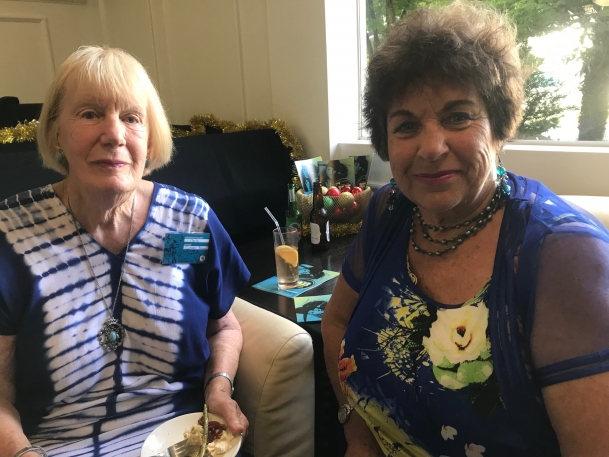 Colleen Bogun and Bev McMechan at the launch of the Jazz Festival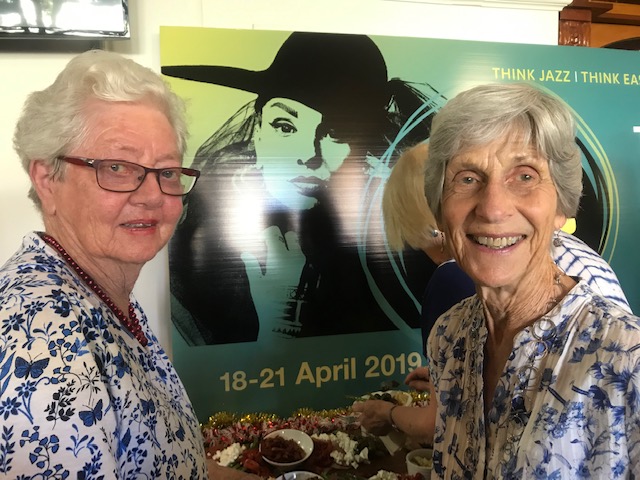 Maureen Joblin and Marina Lee at the launch event.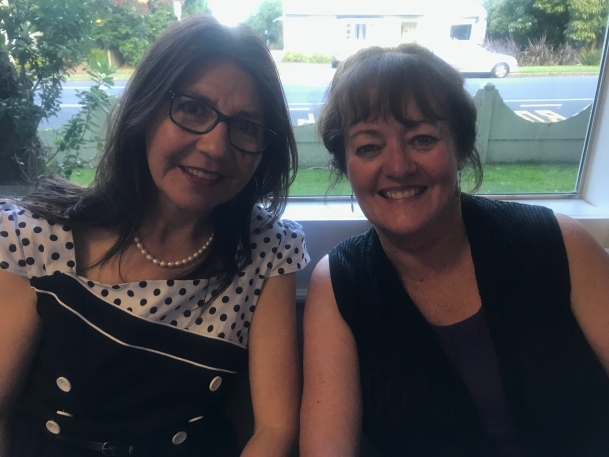 Carol Storey and Andrea Meredith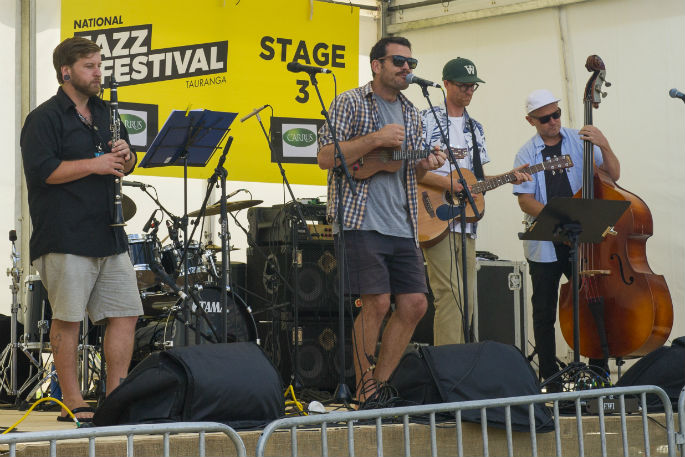 More on SunLive...