Rotorua's sudden growth spurt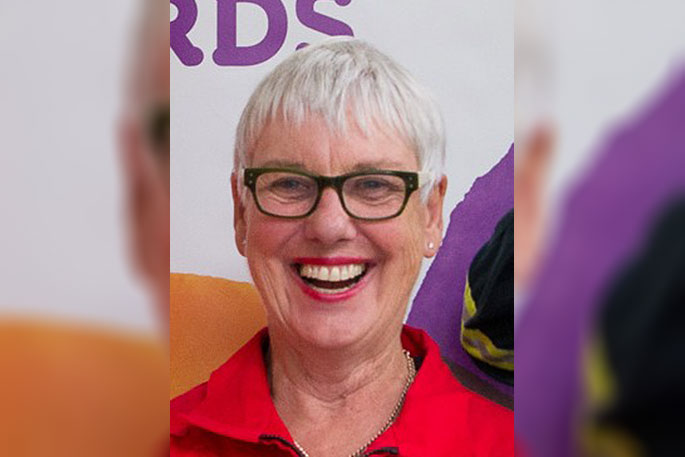 From an economic basket case Rotorua had become the envy of mayors around New Zealand.
That was the message delivered by Rotorua mayor Steve Chadwick recently.
At an Business After 5 (BA5) meeting hosted by the council, Chadwick told a thicket of business owners/operators that despite grim forecasts, the districts population now exceeded 72,000.
Rotorua's GDP growth was it 4.2 per cent, the figure more than across the Bay of Plenty region which had dipped to 3.5 per cent. The national average was 2.9 per cent.
"…In 2013, a perfect storm was upon us," Chadwick said. "We could stand in Tutanekai Street and fire a gun and not too many retailers would poke their head out – nor too many pedestrians – and we were a really worried community at that time at how to cope with the Global Financial Crisis stress and how we would grow together.
"We needed a huge seismic shift. We weren't a Christchurch earthquake recovering saying we needed a plan. We just needed a massive disruption to our thinking. We were also being told that we were a declining population."
A Waikato report projected a glacial population shift, from a 58,590 in 2013 to 69,127 by 2033 and then a decline to 52,702 by 2063.
"It was a proposition of a zombie town that was well advancing we and were determined we were going to make a difference."
She said the community lacked belief in itself.
"We had a lack of investment coming in and that population [figure] that was real worry to the incoming council.
"We're now dealing from that proposition in 2013 to issues and their challenges caused by growth that we never thought we'd face so early on five years later."
Those challenges included infrastructure costs and climate change issues Rotorua as a community had to manage its way through, Chadwick said. The challenges came with change.
Rotorua now had a population numbering 72,500.
The demographics had gone in the wrong direction as far as academics were concerned.
"And we're proving that we have a vision 2030 and we have a plan and then [in] the Rotorua way we can really make it happen," Chadwick said.
"Now other Mayors around New Zealand are saying how did Rotorua Lakes Council do it?
In a crack at the Rotorua Democracy Residents and Ratepayers group (RDRR), Chadwick said the council stuck resolutely to its plan despite challenges political naysayers.
"We stuck to the big picture."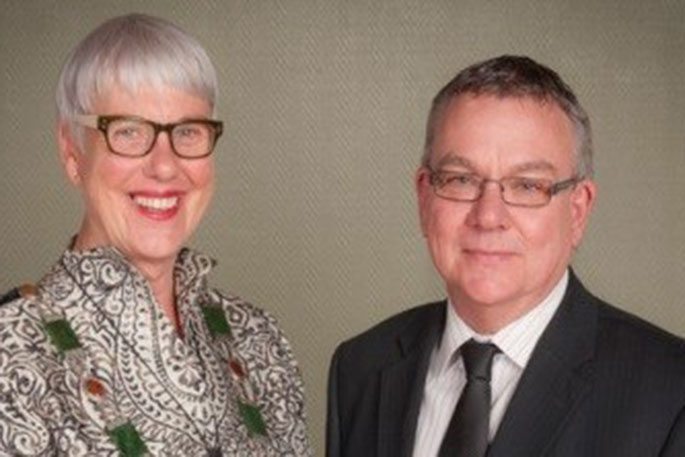 Steve Chadwick and Geoff Williams.
Rotorua also positioned itself to take advantage of Auckland's population jam – "for that's what it is" – and growth. The district had to be ready with spatial plans with infrastructure and plans to cope with the growth "that's going to hit us".
The business people had the confidence to stay "with us" – the council's vision. "You've walked beside us, you've now invested in new buildings and iconic buildings have refreshed themselves."
Five years on, Rotorua had improved with the "hook of key partnerships", Chadwick said, referring to chief executive Geoff Williams, and a "wonderful partnership with Te Arawa".
Some things had not moved fast enough for Chadwick.
She wanted Rotorua to be the spa city of the future, but it had been slow for an investment proposition could take up to five years from the drawing to reality. Some schemes like sewerage can be "grindingly slow".
In the last year, attention had centred on "the big move" – and the council was "very focused" on repairing the Sir Howard Morrison Performing Arts Centre presently out of commission because of earthquake damage.
With $40 million lakefront development plan and $27 million from The Crown to clear the local forest of contaminants to restore it, Rotorua would soon become a destination second to none in New Zealand.
More on SunLive...